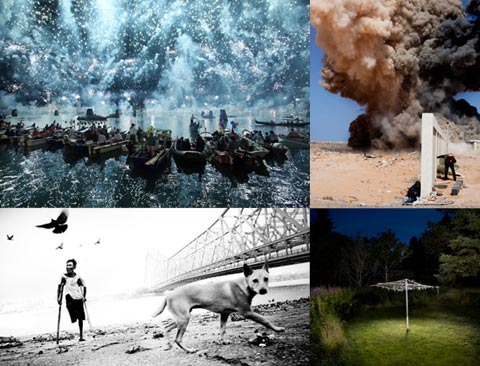 Photos clockwise from top left: Alessandro Belgiojoso; Sebastian Meyer; Harold Ross; Val Proudkii
FotoDC's International Awards Competition is looking for extraordinary work from professional and emerging photographers from around the world.
Photographers are invited to submit work that falls under the following categories:
FotoBook – The Art of Visual Storytelling – Extraordinary self-published books
Modern-Vintage – Images captured with: Brownie, Polaroid, Holga, Diana, Lomography, pinhole cameras or mobile devices
Cash prizes total $26,000 and the winning images will be exhibited at FotoWeek Central during the Festival (November 9-18, 2012).
FINAL, EXTENDED DEADLINE 9/23 11:59PM PST
*FotoDC is a Feature Shoot sponsor.