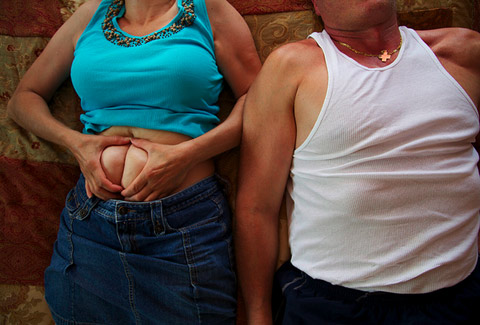 Home Sweet Home, a collection of over 100 photographs, is a reflection of my family and my life. They tell a story about life, death, physical erosion, loneliness and solitude. But despite their darkness, there is also a glimmer of hope and perseverance.

By taking these photos I have preserved my parents existence in a specific moment in time. It has allowed me to mentally break free and cross boundaries that I never thought I would cross. The more I kept shooting, the more I discovered about our relationship.

Some of the images told me things that were not apparent to me in the past. Every picture revealed another piece to a puzzle that was much greater and complex than I ever imagined.—Patricia Voulgaris
Patricia Voulgaris is a photography student at the School of Visual Arts in New York.