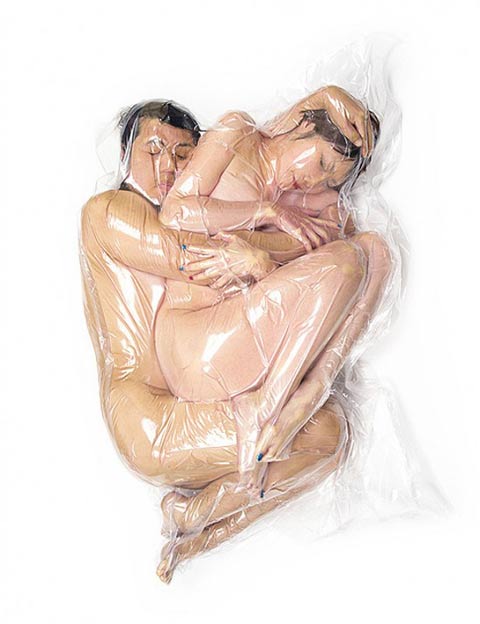 On a kitchen floor in Tokyo, Japanese photographer Haruhiko Kawaguchi spends 10-20 seconds photographing couples that he meets in nightclubs. He arranges them like pieces of meat inside bags meant to store futons and blankets. He then seals their conjoined bodies inside the bag using a household vacuum that sucks out all of the air.
For this project, Flesh Love, he's photographed over 80 couples. Kawaguchi says the men panic more often than the women. A few have struggled for air while in the bag and one man ended up pissing himself. The women just want to look good, he says.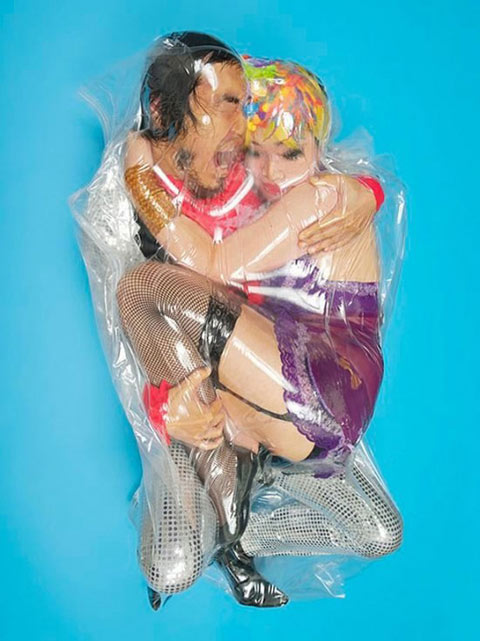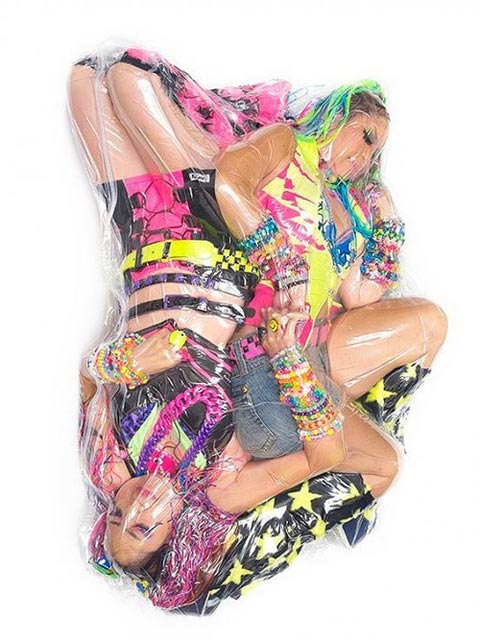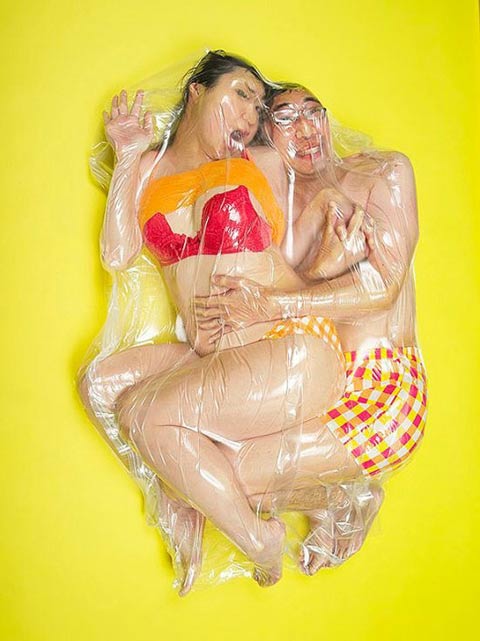 via Oddity Central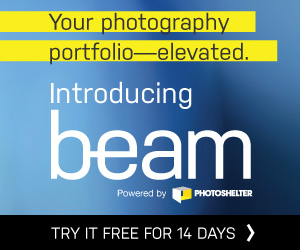 The 2nd Annual Feature Shoot Emerging Photography Awards is an international photography competition for up-and-coming image makers who are ready to kickstart their careers. Five talented photographers will be provided with the resources they need to get their career off to a strong start. Photographers of all disciplines are welcome to submit up to 5 images in any genre. We can't wait to see your best work! Enter here.