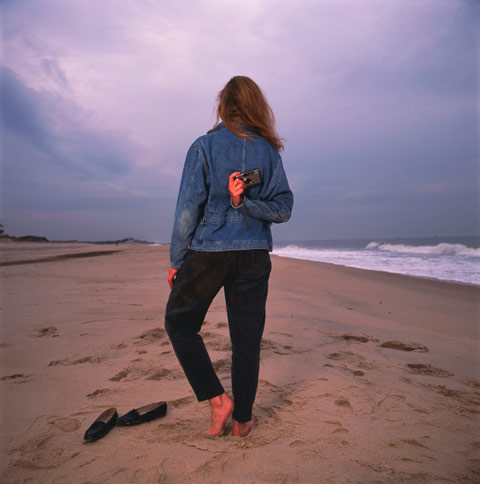 Annie Leibovitz
Annie Leibovitz jumped into the role of professional photographer as a kid in her second year at the San Francisco Art Institute. She was friends with Jan Wenner who was starting Rolling Stone, and he said, "How'd you like to take some pictures? We've got something set up with John Lennon in New York. Come with me." Her portrait of John Lennon was on the first issue of Rolling Stone, and she was off and running.

You can't avoid coming to terms with Annie. She's a powerhouse, but she wasn't easy to work with, and I've heard endless tales about her mistreatment of her assistants.

When I took these pictures, Annie was certainly not easy. We had called her studio to arrange a session, and she agreed to it. I was coming back from London and our appointment was a few hours after I got back. I had just landed when I got a call from her studio saying, "Can you come an hour earlier?"

My response was, "You know, I've been on a plane since dawn in London. I really need to go home and take a shower, just in courtesy to Ms. Leibovitz." They said, "No, she needs to see you now." But I went home anyway and arrived at her studio at the time that w'd arranged—not an hour earlier. She wasn't pleased.

She knew my work because she had worked for the Allgemeine before I did and they were sending her weekly copies. Her first comment was, "I'm not going to do any of your crazy stuff for you." I said, "Hey, that's up to you. We're supposed to do a story together. If you don't want to do any stuff at all for me, that's okay too."

"What do you want from me?"

"Annie, you're in the same business I'm in. I want from you exactly what you want from every one of your subjects—endless time, endless cooperation, and let's make it fun. Because the magazine is doing a cover story about you. They're giving you full space, and as you know, it's one of the best magazines in the world. But if you don't want to play the game—I'm out the door."

"Okay," she says. "I get it. Meet me tomorrow morning at my apartment, and you can shoot whatever you want. You'll work around my schedule, and we'll do this."

I was a bit jet-lagged, but I arrived the next morning at her apartment at 7:00 am. The doorman told me that she wasn't there. I waited for a bit more than an hour, and she finally arrived in a limousine, because her girlfriend Susan Sontag lived down in the Village and Annie's apartment was at 107th and 5th Avenue. She showed me through her apartment, and it looked like some decorator had made up the place and nobody really lived there. "I'm not really interested in shooting here," I told her. But the day before, I had gotten a tour of the studio, and it was far more interesting. I suggested we do some shooing on the roof of her studio building as the light was coming up.

She agreed. My two assistants and I started setting up lights and taking test shots at 4:30 in the morning. When she arrived an hour or so later she was in the foulest mood imaginable. We did a few Polaroids, and she wasn't being cooperative, and at some point I turned to her and said, "Annie, I can't do this without you."

At that point she suddenly relaxed a bit and began to work with me. This was on a Friday, and we had agreed to two more days of shooting. On Saturday we agreed to meet at her place in Sagaponack out in the Hamptons where she and Susan had a house. We agreed to meet at 7:00. So I got up at 3:30 in the morning, met up with my two assistants, and drove out to her house. No Annie. At 8:00 there was no Annie. Finally she rolled up in her little sports car and apologized for being late. "Sorry, I was stopped by the cops. I was speeding." But from that point on everything went well. We worked on the beach, we worked in the backyard of the house, and we went to lunch. She couldn't have been more charming.

She was about to go to London to shoot Mick Jagger. But she agreed to give me one more day when she returned. I told her that for the last session I wanted to get a photograph that was taken from the vantage point of one of her subjects. "I know you photograph lots of celebritites. I want to photograph behind one of those people, set up my lights, and be looking past that person's cheek or face at you, Annie, shooting them, surrounded by your four or five assistants."

She replied: "I'm shooting Laurie Anderson in about eight or nine days. If it's okay with Laurie, you can come in with your assistants."

When she was in London, her studio called and said, "Laurie's okayed it, so everything's a go." But then, the day before the shoot, while I was in the middle of a session with the violinist Midori, I got a call saying that, "Annie has decided that you can't shoot with anything but a hand-held camera. No lights."

In the meantime I had hired a stylist and created an entire body suit for Annie to wear, made up of her iconic images cut from one of her books. It was really Rococo and gorgeously done. The stylist worked on it for the whole period when Annie was shooting Mick in London.

When I arrived at the studio for the shoot, I showed her this thing and she resonded, "What, are you crazy? I'm not going to put that thing on. By the way, what do you need two assistants for? You're only going to work with a hand-held camera. Get that second assistant out of my studio."

It wasn't exactly "Hello. How are you? Nice to see you again." So I sent Franco away and worked for 45 minutes with Andy, taking shots of Laurie, Annie, and Annie's assistants with my Widelux and the Leica. Once I was done, I said goodbye to her studio manager at the desk and left without distrubing her.

But by the time I got back to my studio, there were two phone messages on the machine, one from her assistant asking me to call Annie immediately, and one from Annie saying, "How dare you walk out on me without saying goodbye?"

I called the studio, and they told me that I couldn't speak to Annie just then, but a few minutes later she called me back. "Annie," I said. "Give me a fucking break. Two days ago I was in the middle of a shoot, and you called and changed the whole game plan. Laurie had okayed this. You threw out my assistant. What do you mean, I walked out on you? I said goodbye to your people behind the desk, but I wasn't going to stop you in the middle of shooting."

At some point she backed off. "Sorry, I'm a bit schizoid," she said. "Well, at some point let's go out for a drink or something." "Okay," she said, but I never called her for a drink, and she never called me, either.

In the end, the Allgemeine ran a big story with her picture on the cover and six pages inside. But she was hard work. I also took some pictures of myself in that suit she wouldn't wear which are quite funny. My feeling about Annie is that she's a man who just happens to be in a woman's body. She's about six feet two and she's got hands that make mind look like baby hands. She's got this macho approach to everything. But she is an amazing photographer, and the image of Yoko and the naked John Lennon wrapped around her dressed body is one of the truly remarkable portraits of the 20th century.—Abe Frajndlich
Over a span of 30+ years, Abe Frajndlich has been able to photograph many influential photographers such as Ansel Adams, Richard Avedon, Henri Cartier-Bresson, Louise Dahl-Wolfe, Chuck Close, William Eggleston and Inge Morath. Portraits of these photographers and many more are included in the book, Penelope's Hungry Eyes, along with lively commentary describing his experiences photographing these masters of the medium.
If you're a photographer, you can now promote your work, new series, website, gallery show, etc. on Feature Shoot for a very affordable price. Find out about becoming a Spotlight Photographer here.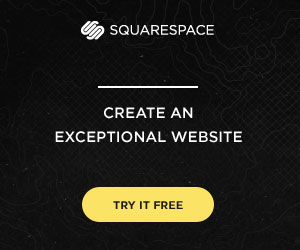 The 2nd Annual Feature Shoot Emerging Photography Awards is an international photography competition for up-and-coming image makers who are ready to kickstart their careers. Five talented photographers will be provided with the resources they need to get their career off to a strong start. Photographers of all disciplines are welcome to submit up to 5 images in any genre. We can't wait to see your best work! Enter here.