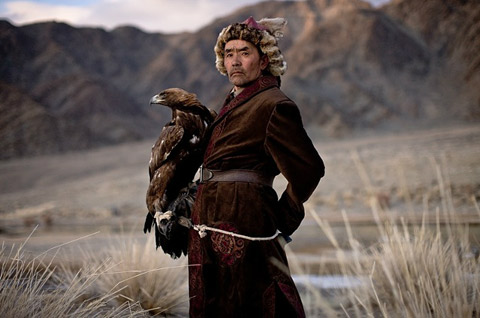 In 1991, with the fall of the Soviet Union, Kazakh Prime Minister Nursultan Nazirbyaev set out to try and reclaim the Kazakh culture and tradition that had been lost after years of Russian rule and its resulting colonisation. Border agreements and forced collectivisation under Stalin were just a couple of many factors which led to mass Kazakh migration across regions now known as Bayan-Ölgii (Mongolian's westernmost state) and Xinjiang (China), where Kazakh culture and tradition are practiced the same way in which they have for hundreds of years. This migration has led to a cultural crisis in Kazakhstan where Soviet rule had all but wiped out cultural traditions.

'Displaced' is an ongoing project documenting the shift of Kazakh culture out of its country of origin and into Mongolia and China.

Christo Geoghegan is a freelance documentary photographer based in London specialising in documenting remote or vanishing communities.