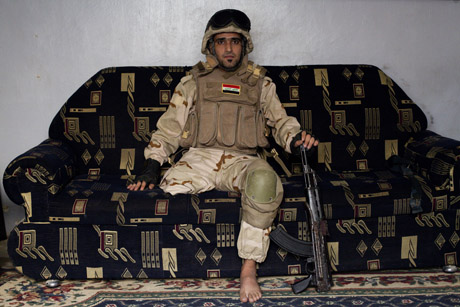 Photo by Ali Arkady/Metrography
Sebastian Meyer was born and raised in New York. In 2009 he moved to Iraq where currently lives, working as a freelance photojournalist and editor of Metrography, an Iraqi photo agency. Sebastian's photographs have been published in the New York Times, Time Magazine, Sunday Times Magazine, Telegraph, Guardian, Washington Post, and many other international publications.
We asked Meyer some questions about Metrography, the first and only Iraqi photography agency covering all 18 of Iraq's governorates from Al-Basra to Zakho.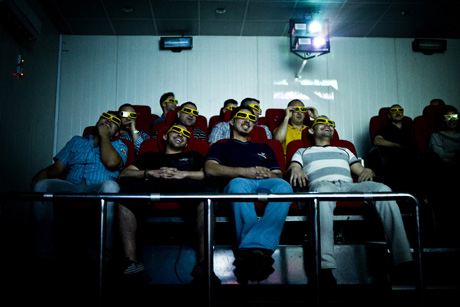 Photo by Ayman Oghanna/Metrography
Tell me about Metrography. How and why did it get started?
'Metrography is the first Iraqi photo agency. We train Iraqi photographers in documentary photography and in-depth photojournalism and the represent them to media organizations around the world.
'Kamaran Najm, an Iraqi photographer from Kirkuk, founded the agency in early 2009. Later that year I joined him and today we run the company together. We were officially registered in 2010 and in the past two years we've completed assignments for Der Spiegel, Times of London, Financial Times Magazine, Vanity Fair, Playboy, Time Magazine, and The Washington Post.
'Kamaran came up with the idea of the agency while he was working as an editor for local magazine. He realized quickly that there was no central place to find images of Iraq, so he decided to start an agency that would do that. It quickly developed into an agency that focuses more on editorial photojournalism as opposed to a stock or wire agency.'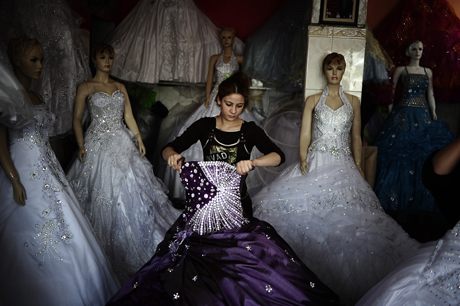 Photo by Ayman Oghanna/Metrography
Many of the Metrography photographers are Iraqi citizens. How does being a local change access, perspective, or coverage?
'All but one of our photographers is Iraqi (Farhad is Iranian). I think it's essential to have talented photographers working in their own country. There is no language or culture barrier. The stories tend to be more subtle and the images more intimate. It's also important for non-Iraqis to see the issues that Iraqis find important. It's essential to give these photographers the opportunity to have their work published around the world.'
In your opinion, what is the Iraqi knowledge or opinion of foreign media like? What is their opinion of local media?
'Our photographers have a very high opinion of foreign media. Compared to theirs, it appears ethical and it attempts to tell balanced stories. Iraqi media is usually highly unethical and very biased–fabricated stories, unsubstantiated rumors, and photoshopped or staged photographs.'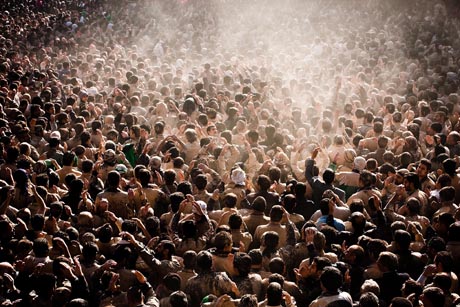 Photo by Farhad Babaei/Metrography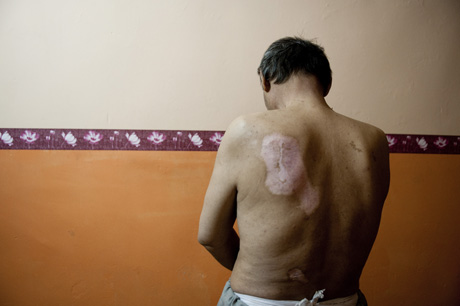 Photo by Pazhar Mohammad/Metrography
What do you think a Western audience can learn from Metrography images?
'Western audiences can learn a number of different things from our images. Most importantly, they can learn how Iraqis view their own country, people, culture, history, etc. They can see the country as 'home' as opposed to a 'foreign place.' The women in our photographs aren't just women. They are mothers, sisters, and aunts. The men are fathers, sons, and brothers. Hopefully, through our photographers' images, Iraq comes across as a real place full of real people and not just another foreign place.'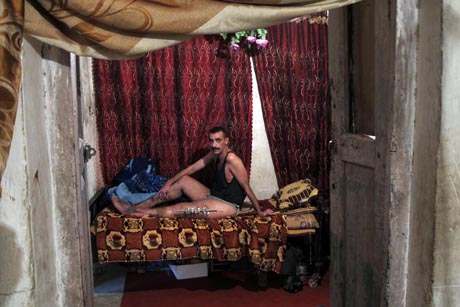 Photo by Kamaran Najm/Metrography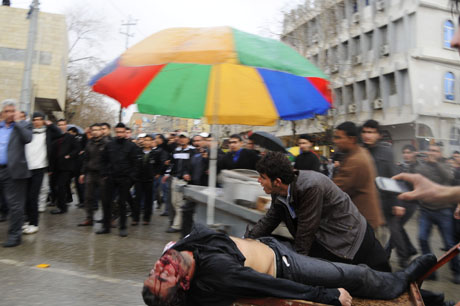 Photo by Akam Shekh Hadi/Metrography
Is there an image or photo story on the site that has deeply affected you? Why?
'Right now, Ali Arkady is working on a story about a disabled soldier who lost his leg in an attack in Fallujah. I'm working with some different NGOs to fit Hussein–the soldier–with a prosthetic leg. It means a lot to me, Kamaran, and Ali to be able to make a difference in this man's life. Not just to take pictures, but actually help some in a very concrete way.'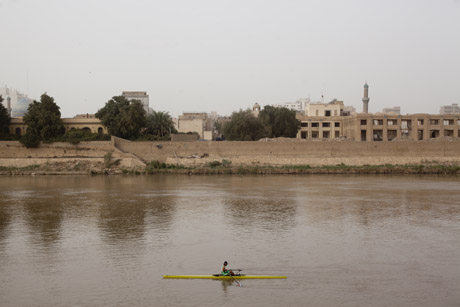 Photo by Ali Arkady/Metrography
This post was contributed by photographer Greta Rybus.