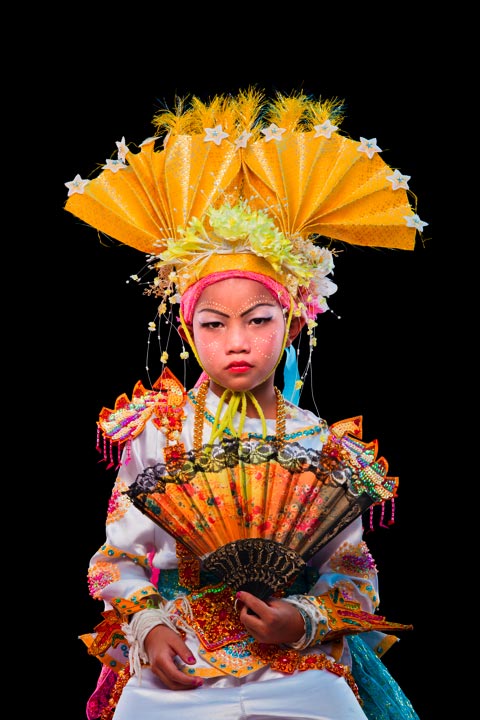 Kenneth Bamberg is an Åland, Finland based photographer whose series, Flowers, presents a collection of portraits of young Shan tribe boys, undergoing a male rite of passage in northern Thailand. The portraits display unique male aesthetics, shedding a bright light on the social constructs of gendered identities. "The portraits of Shan boys are a natural progression in my exploration of the cultural constructs of masculinity. I study the ways in which cultural beliefs are embodied in individual people. The experience of meeting the Shan boys stirred up memories of my own Confirmation; standing with roses in my hands, wearing a white robe. One step closer to adulthood," Bamberg says.

Male rites of passage are common in cultures all over the world. Although different in shape and form, a common denominator is often that these rites comprise either pain, danger or the threat of isolation. Among the Shan people of Burma and northern Thailand, this could, however, not be further from the truth.

When boys of the Shan tribe undergo the ritual "Poi Sang Long", the focus lies on what in the Western world would be described as "feminine values". They are dressed up in bright colours and adorned with make-up. The aim is to mimic the young Prince Siddhartha before he became Lord Buddha. Even though the purpose of the ritual is to show that the boys are ready to become mature and responsible men, it is loaded with aesthetic values and free from any physical trials. This is what sets it apart from other typical male rituals – and Bamberg's portraits question the cultural and societal constructs of gendered norms.

Flowers is on exhibition at the Helsinki World Design Capital 2012 event until July 22, 2012.