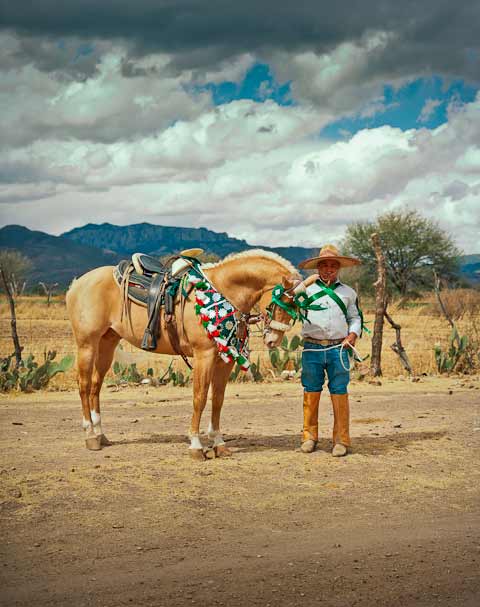 Brian Paumier, of the photography duo Trujillo-Paumier took time away from his successful, commercial career to pursue an MFA at ICP-Bard resulting in Act of Faith, his autobiographical thesis about colonialism, faith, and role models.
Act of Faith is a body of work that includes still photos, video, and mixed media installation, often repeating the same images in different forms. Paumier, who spent eight years in the military, two of them fighting in Iraq, found inspiration for his show from two stickers. One was of the Virgin of Guadalupe and the other of the combat infantry badge he received for six months of service in a war zone. When combined they came to represent Paumier's experience in Iraq. Paumier lived with many of the men he portrays in his work for years at a time and took note of their ritual of thanking a supreme being for a great year. "I decided to use the 200-year-old tradition called Morisma as an offering to the Guadalupe for her help in Iraq," said Paumier.
Faith also finds its way into Paumier's portraits of young male figures who represent the role models of his youth. One in particular, his self-portrait, represents the "duality of male role models in my upbringing," said Paumier. These two versions of himself pay tribute to his uncles, one a top gun pilot and the other a "tap dancing, show tunes, illustrator, queen," according to Paumier. "I never saw anything wrong with wanting to be these two kinds of men. Some people would want to put a wall between them, but I've always lived my life thinking I could be both."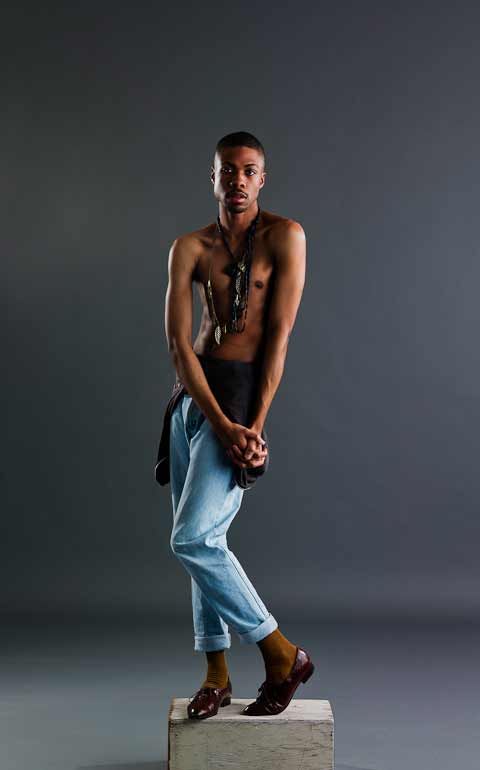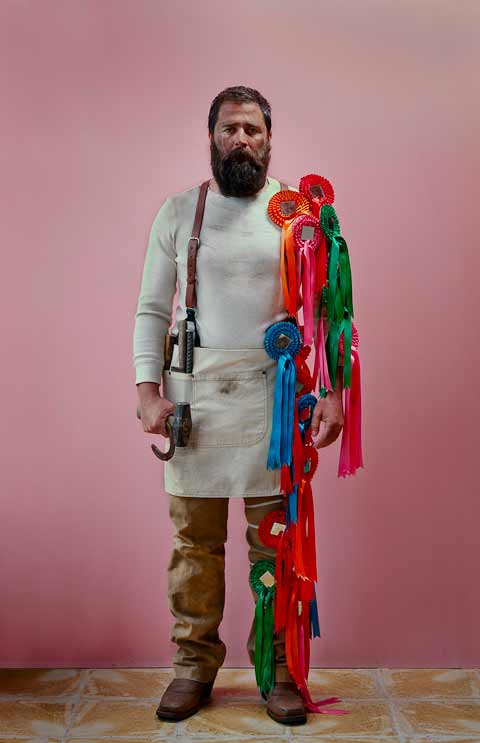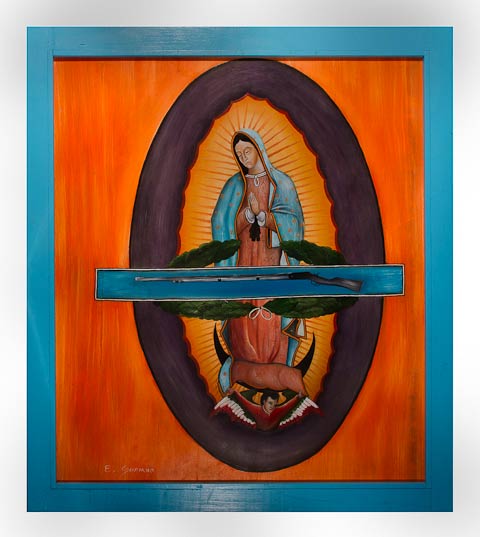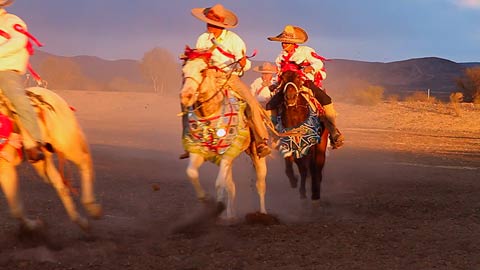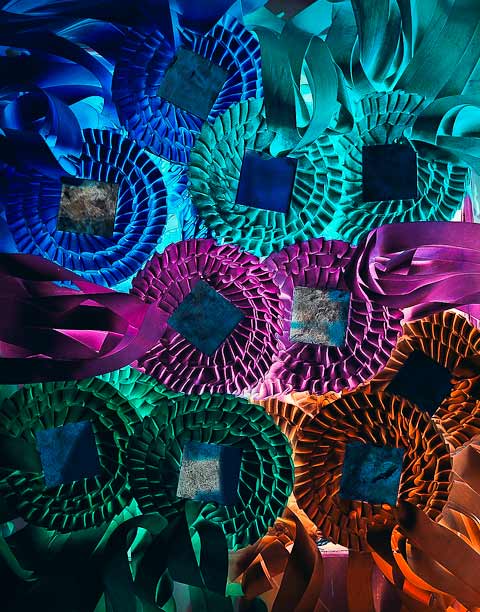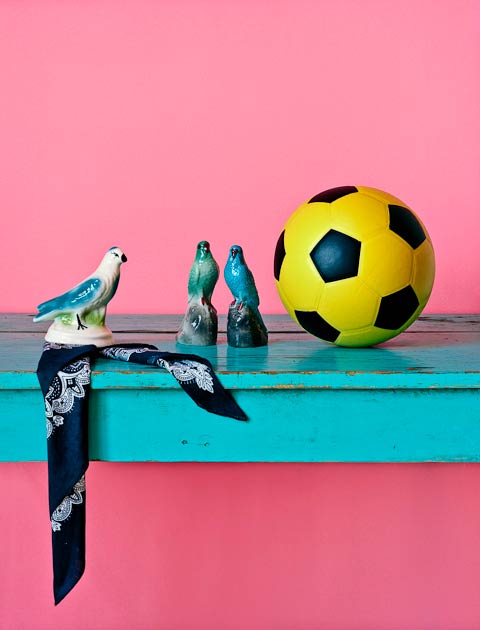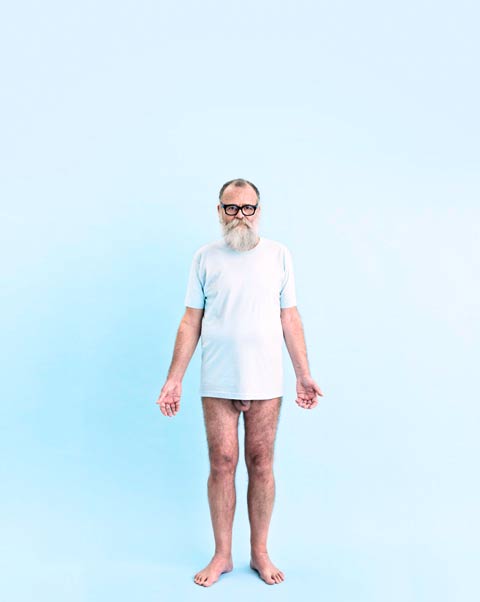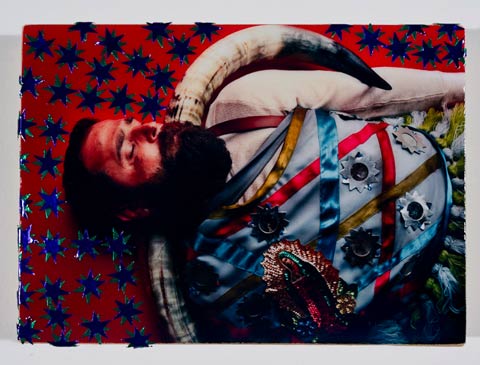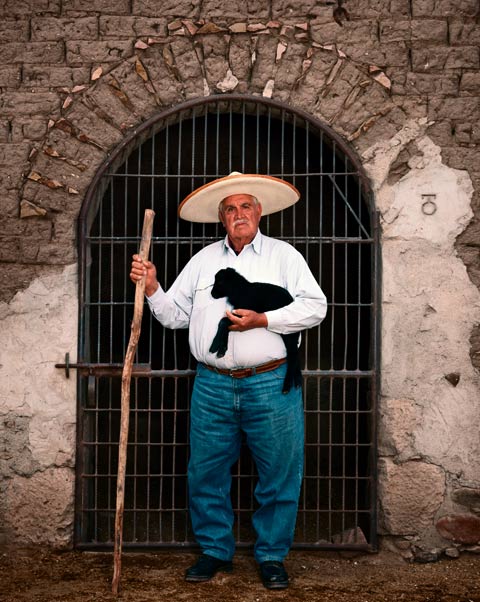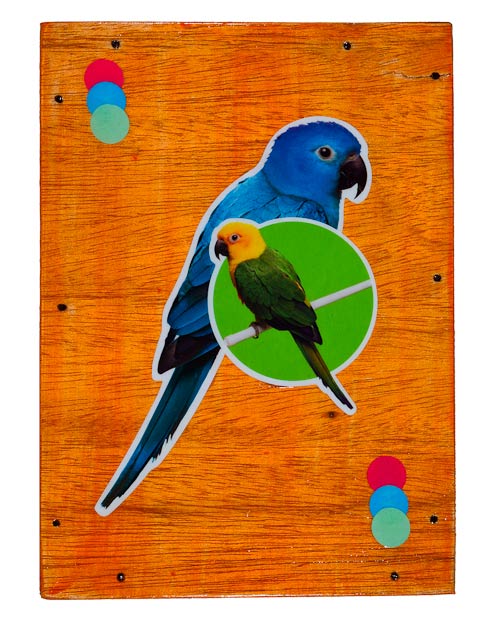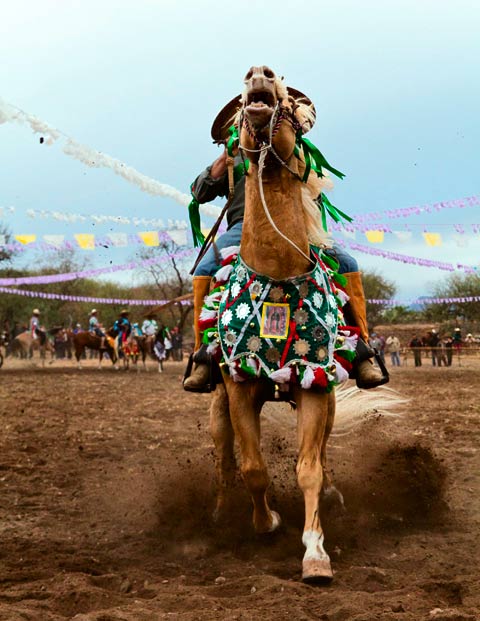 This post was contributed by photographer Aliza Eliazarov.