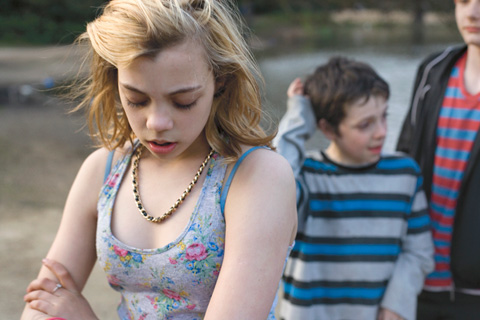 It's hard to work out just how Linda Brownlee achieves what she does in her photographs. Her images are delicate and spontaneous, and although they have a raw, low fi quality, they also retain a lovely elegant glow. Born in Dublin in 1979 she moved to London eight years ago where she began a successful career in fashion and portrait photography. Her project "The Parkers" was shot over a year and half and chronicles family life in the same informal, intimate way.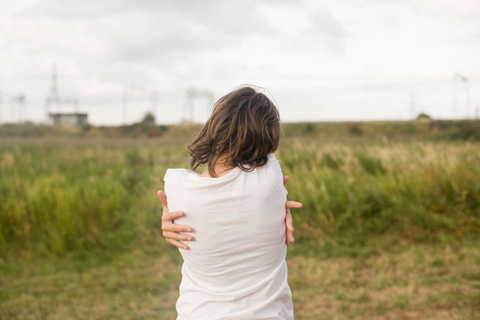 Can you explain who the Parkers are and how you came about making this project about them?
'I used to live opposite the Parker Family in Hackney (London), I became aware of them because 8-year-old Charlie, the youngest of three, was fond of throwing stones at my door. I thought his cheeky face would make an interesting portrait so I approached his mum Sandra about photographing him. She asked me would I photograph her daughter April too, I couldn't say no, and before I knew it I had photographed the entire family and was going back on a regular basis for more. I would pop over whenever I was free and photograph whoever was in, sometimes we took day trips, I wasn't really sure where the whole thing was going, but I liked the photographs, and every-one seemed to be enjoying themselves.'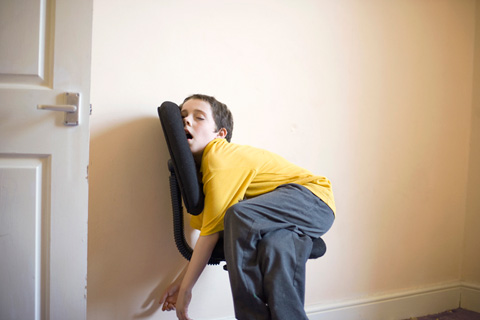 What do the family think of the pictures, do they like the images you made?
'Yes, they love them, I regularly gave them prints over the two year period, and I think they looked forward to these as much as I looked forward to photographing them, I guess it was the unsaid part of the bargain. They called me their personal free family photographer.'
What characteristics do you look for when finding subjects for a project?
'I'm drawn to natural performers, to passionate people and to characters that seem different to what I'm familiar with.'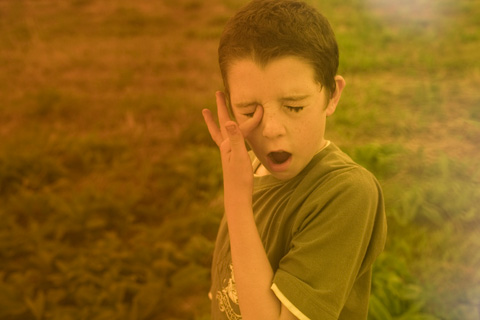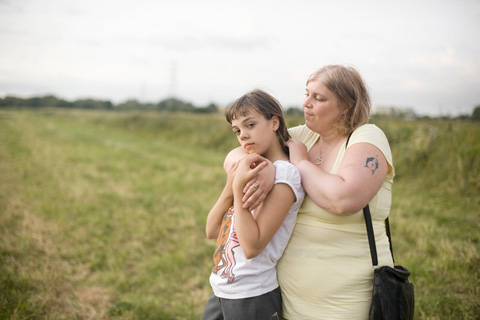 Your style of photography is very lose and airy, how much do you direct your subjects and how many of the images are just taken spontaneously?
'My direction is quite minimal, I try to create scenarios in which more spontaneous moments are more likely to happen. I generally get people to a location I like, and then do a lot of chatting and distracting, and begin directing by suggestion when something isn't naturally working.'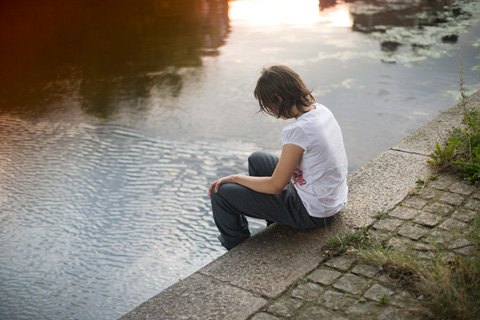 What did you learn about yourself making this project (if anything)?
'I like to work with new locations, new subjects, new everything, and this was the first project where I revisited the same group of subjects time and time again
and there was definitely a discipline and a challenge in that for me, it pushed me to work hard to find a new way to approach the photography on each visit, you worry
everything is going to look the same, but that's just laziness.'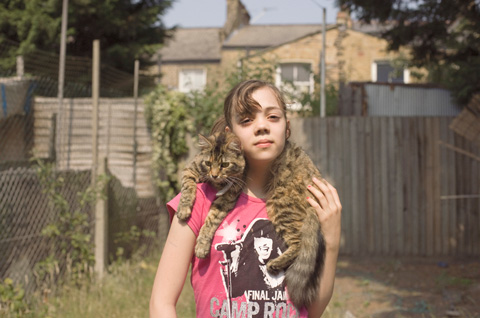 This post was contributed by photographer Annie Collinge.