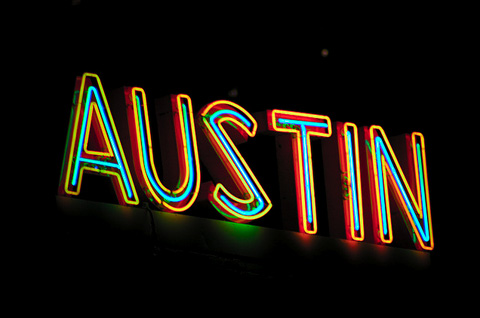 Photo by Alex de Carvalho
Is Our Photo-Madness Creating Mediocrity or Magic?
Over 100 million photos are uploaded to Facebook every day. There are 3.5 billion cameraphones in use around the world. Instagram reached 13 million users in just 13 months. We are nearing the end of what Philip Gourevitch of The New Yorker called "the decade in which the world went camera-mad…the decade where everything is depicted, and every picture must be shared."This panel will address the many ways in which the rise of mobile photography is affecting how we express our creativity, and how we connect and communicate every day. BONUS: We'll conclude with @Koci explaining how he builds his images and sharing a recipe toolkit for audience members to build their own.
If photography is your vocation, your avocation, or simply an iPhone obsession, you won't want to miss SXSW's first-ever, day-long PhotoCamp. To give you the opportunity to meet other photo-minded folks, discuss the topics most important to you, and identify potential creative collaborators, each 60-minute PhotoCamp session will include facilitated group discussions, followed by 30 minutes of free time to connect with potential collaborators one-on-one. 9:30-10:30: What kind of collaborator am I? Improve creatively by defining your strengths and weaknesses. 11:00-12:00: Are we collaborating yet? An open discussion of collaboration models. 12:30-1:30: Everyone knows everything. Learn from others' collaboration lessons and revisit your own. 2:00-3:00: Open networking.
Pocket Film Studio: The iPhone Revolution
Do you have an iPhone™, iPod Touch™ or iPad2™? Then there's a film studio in your pocket! Apple iOS devices are powerful filmmaking tools that have dramatically leveled the playing field and now allow anyone with a story to tell access to robust shoot & edit technology that enables them to produce it. Our panel brings together filmmakers and technology experts to discuss the creative possibilities and personal & professional opportunities available because of this new digital filmmaking equipment and the community supporting it.
Light Field: Turning Light into Living Pictures
The next generation of photography, light field cameras will unleash capabilities that were never before possible with conventional 2D digital cameras. Lytro's Eric Cheng will walk participants through the possibilities of light field technology, which will include focusing a picture after it's taken, re-orienting the scene by shifting the perspective view, and even switching between 2D and 3D views. Get an in-depth, hands on look at this new camera technology and work with a professional photographer to see how light field technology will revolutionize the way the world takes pictures.
Is Technology Making Our Lives Richer or Poorer?
A conversation between Nicholas Thompson, a senior editor covering technology for the New Yorker, and computing pioneer Jaron Lanier. They'll discuss the virtues of technology, but also the ways it has made us less imaginative, more distracted, and less connected to other people. Lanier is one of the founders of "virtual reality," but he has since become the most prominent critic of what technology has wrought. Last year, he published "You Are Not a Gadget: A Manifesto," a provocative critique of digital technologies, including Wikipedia (which he called a triumph of "intellectual mob rule") and social-networking sites like Facebook and Twitter, which Lanier has described as dehumanizing and designed to encourage shallow interactions.
Shoebox Full of Photos: Beyond Digital Storage
Do you remember when you cracked open that shoebox full of snapshots in your grandmother's attic and discovered a past generation? Will your grandchildren be able to have the same experience? Will they be able to log in and dig up your Facebook albums? Will they be able to boot up your old iPhone? Hundreds of thousands of photographs are uploaded to online services every day with little consideration for the temporal nature of everything we put in the cloud. If Kodak decides to stop making film, the photographs in your closet will remain, but the same is not true if Facebook decides to shutter its photo business. And while a tattered photograph continues to tell a story, a corrupted hard drive or a hacked account can destroy a lifetime of photos in an instant. Is a shoebox full of photographs simply nostalgia, or is it more? Are the images we take just for us, or do we have a responsibility to leave behind more than just a pile of bits for future generations to discover?
*SXSW Interactive officially started today and runs through March 13.