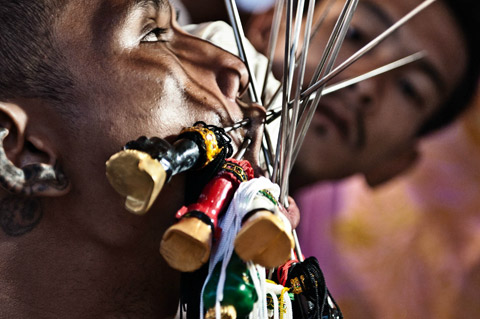 Guillaume Mégevand is a self-taught portrait, lifestyle and documentary photographer from Switzerland who is currently based in Bangkok, Thailand. Of this series, Blood and Firecrackers, he writes:

'This series of photos was taken during the Vegetarian Festival in Phuket, Thailand. Over nine days local residents of Chinese ancestry strictly observe a vegetarian diet for the purpose of spiritual cleansing and merit-making. Sacred rituals are performed at various Chinese shrines and temples. The festival involves various processions, temple offerings and culminates with walking on hot coals, climbing knife-blade ladders, self-piercing the skin and so on.

'Their special 9-day diet seems to allow the participants of the festival to be inhabited by the gods since they apparently feel no physical pain. This seems difficult to believe, but they really appear to be possessed and also to be beyond being hurt or feeling pain despite what they go through.

'The most amazing moment for me was the last evening of the festival when thousands of citizens came out of their homes to throw firecrackers on the participants of the final procession. During these few hours, Phuket was more like a war zone rather than the quiet tourist town we all know. Luckily for everyone involved, this war zone is one of joy and faith and the culmination of nine incredible days.'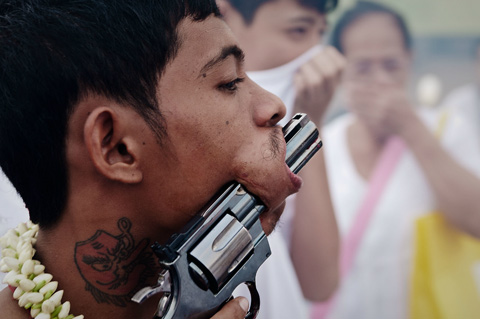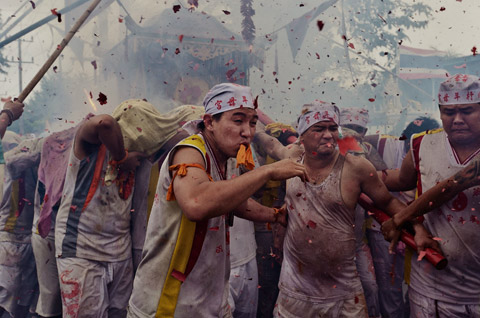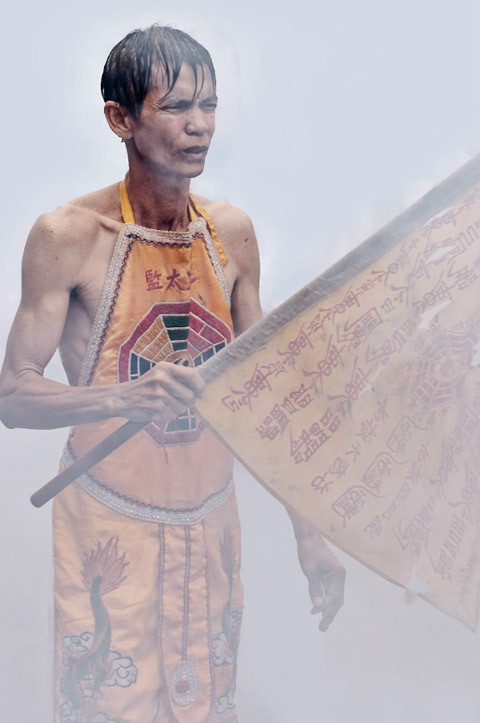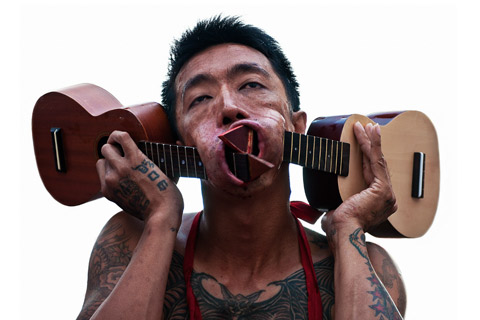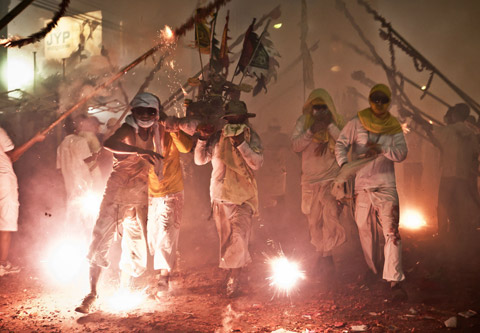 The 2nd Annual Feature Shoot Emerging Photography Awards is an international photography competition for up-and-coming image makers who are ready to kickstart their careers. Five talented photographers will be provided with the resources they need to get their career off to a strong start. Photographers of all disciplines are welcome to submit up to 5 images in any genre. We can't wait to see your best work! Enter here.