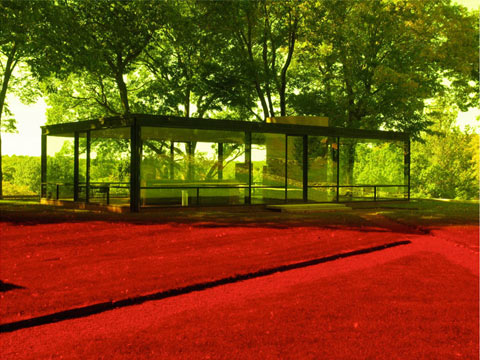 From 2006-2009, Los Angeles based photographer James Welling photographed Philip Johnson's Glass House in New Canaan, CT, with color filters placed between the camera and the structure. The work was shown in galleries internationally and "Glass House" was published in 2011 by Damiani Editore. Welling writes:

'I've been using the word "filter" as a noun but it's also a verb. A filter lets some wavelengths of light through and certain kinds of information to seep in. In addition to plastic, colored filters, I introduced clear glass, clear plastic, fogged plastic, pieces of glass that were slightly uneven and tinted, and finally a diffraction filter that breaks light into the spectrum.

'Although the Glass House is symmetrical (the front is the same as the back), I prefer a frontal view because you can see through the house to the landscape directly west. This is the aspect of the house that is perhaps most fascinating to me. This big glass box, plunked down in the Connecticut landscape, seems like a conceptual sculpture, a gigantic lens in the landscape. When I realized I could make the glass red or add reflections to the face of this supposedly transparent house, my project became a laboratory for ideas about transparency, reflectivity, and color.'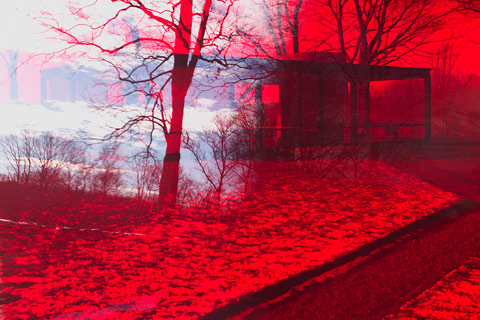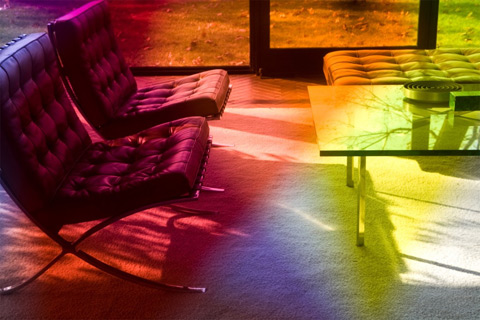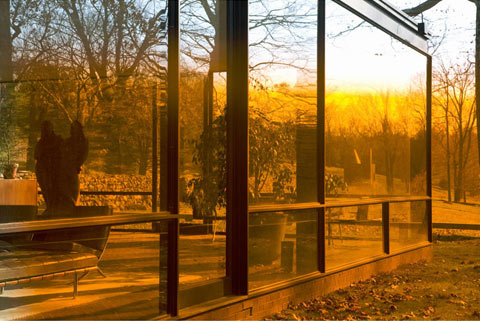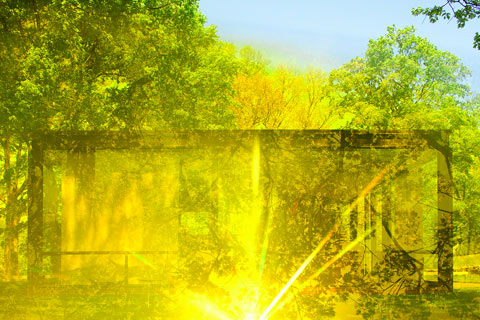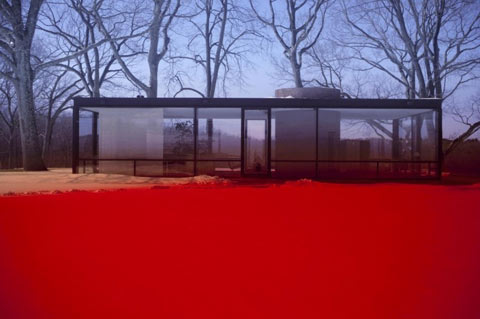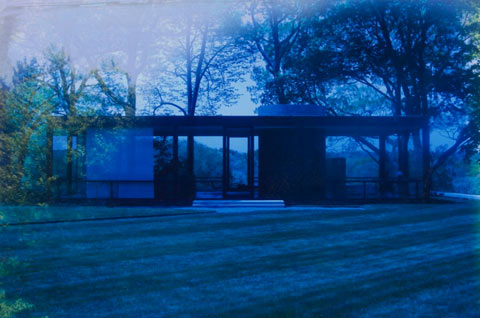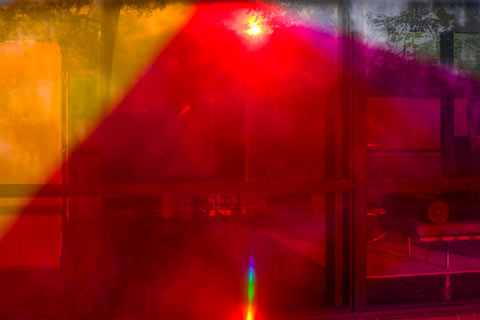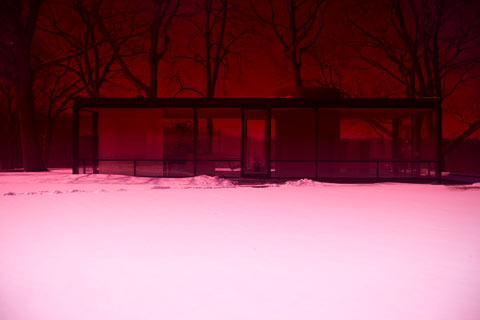 The 2nd Annual Feature Shoot Emerging Photography Awards is an international photography competition for up-and-coming image makers who are ready to kickstart their careers. Five talented photographers will be provided with the resources they need to get their career off to a strong start. Photographers of all disciplines are welcome to submit up to 5 images in any genre. We can't wait to see your best work! Enter here.