Taylor Glenn is a Jackson Hole, Wyoming based editorial and advertising photographer who shoots portraits and places. His recent personal project 'Far Chang' was shot on 4×5 large format camera over the course of two trips to China in 2009 and 2010.
How did you get the idea to do this project? Did you tour this factory beforehand?
'My family has been doing business in China for the last 15 years, specifically in the artificial flower industry. I had traveled along on several of the buying trips and after seeing a wide variety of factories I realized I had a pretty amazing opportunity. I approached the owner of the factory seen in this series and explained my intentions to return with a camera. He was very open and accommodating.'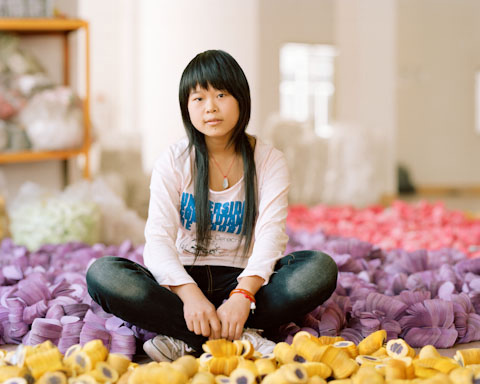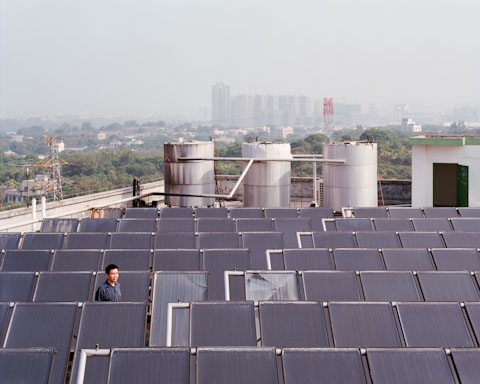 There are a lot of projects going around showing mega factories with their huge impersonal assembly lines in China. Did any of this work inform your decision to photograph this project?
'Nadav Kander and Edward Burtynsky are probably the two artists who put China on the map for me in terms of photography. I discovered their work about the same time I started working in large format. The scale of their images is so amazing. So this definitely got me thinking about taking advantage of my opportunity to work there.

And yes, there are a lot of projects that show an impersonal pulled back approach which really overlooks the people. This certainly pushed me to get closer and use portraiture as a large part of this project. I think a lot of the work you refer to in your question comments on China as a whole and its place in the modern world. While there are similar conclusions you could draw about that in my work I would prefer to think of this project as more about this particular place, these people, and their daily life there.'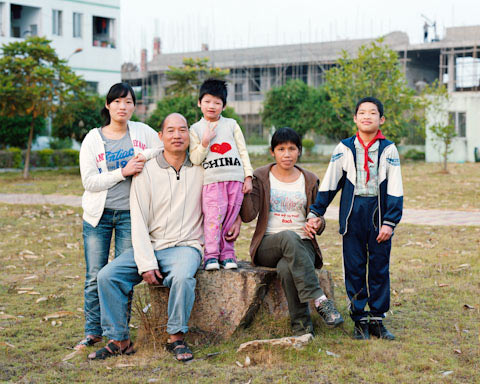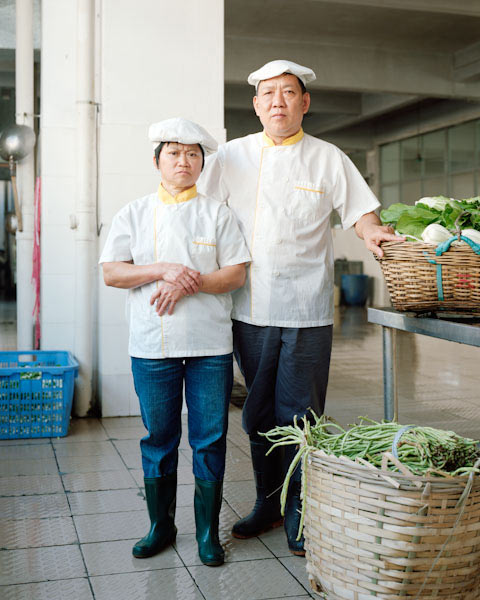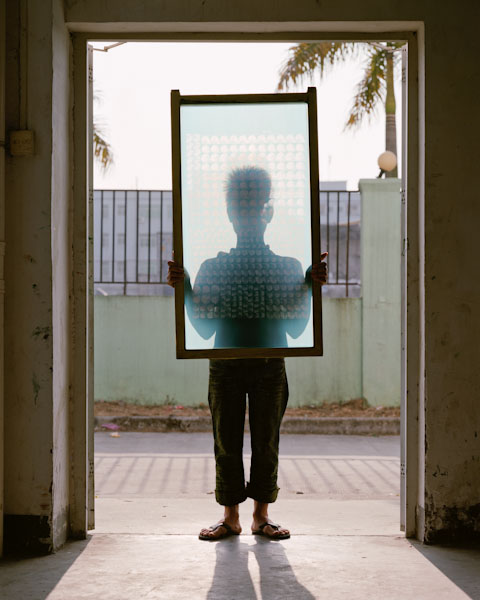 Can you talk a bit about the image of the man holding the semi-transparent screen?
'The man in that image is holding a screen printing pattern for foliage. Artificial flowers are incredibly labor intensive and take many many steps to get from raw materials to a finished product. Because manufacturing has rapidly gone overseas I believe we are so less aware of what goes into making the products that most of us use, whether it be flowers or a toaster. A lot of it is still made by hand in places like this in China. Its mind boggling when you look at how much work goes into production of things that are really so meaningless in the scope of things.'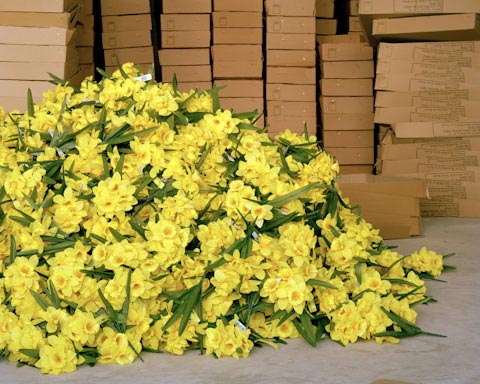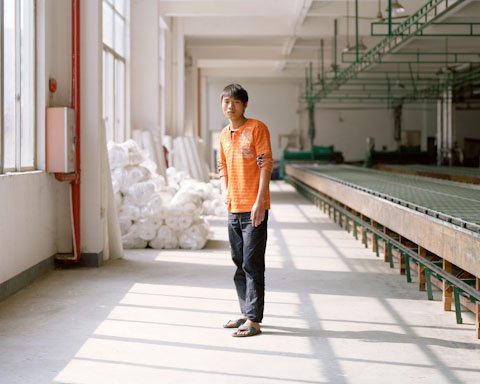 This post was contributed by photographer Laura Barisonzi.