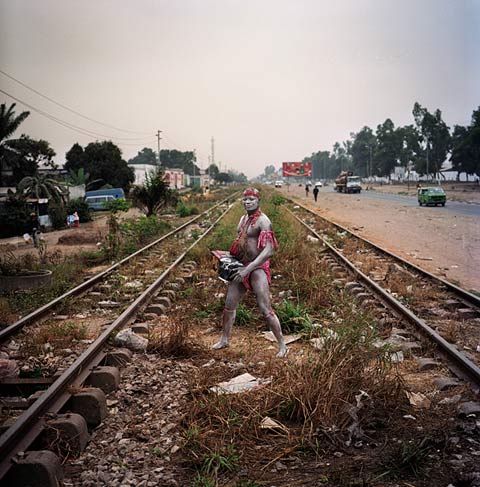 A graduate in journalism, Colin Delfosse turned to documentary photography in 2005, and became one of the founding members of the Out of Focus collective. As a freelance photographer, Delfosse initiated his first reportages in Viet Nam, Mali and in the Democratic Republic of Congo. Winner of several awards in Belgium and France, Delfosse won the PDN photo annual award in 2011 for this work on Congolese wrestlers. He writes:

Eight million inhabitants, thousands of shegués (street children), hundreds of wrestlers and their brass bands. Edingwe, Dragon, City Train, Mbokotomo: the "legends" of Congolese wrestling invent themselves on a daily basis in the outskirts of Kinshasa. Body-building, and even black magic enthusiasts fight for glory in makeshift rings. They come from the streets and their charisma commands respect and admiration.

In the last hours of the day, when they have hung up their everyday "occupations", they put on masks and wrestling kit ready to fight. The motorized parade of wrestlers attracts crowds from the dusty streets of Massina, Ngili and Matete, towns round the Congolese capital. In backyards, on the tables of the street cafés, or even in the street, the spell casters warm up over primus stoves and cannabis. The ring is hastily set up, the judge climbs onto the ropes. "Let the match begin!" The fight starts and is usually more or less fixed. Rounds follow one another until the final spell is cast, until the adversary is floored, until the next fight.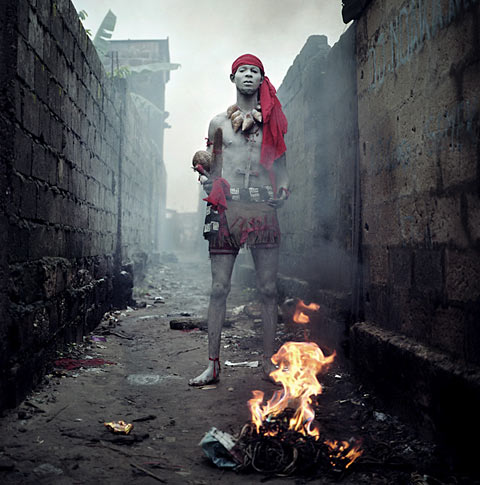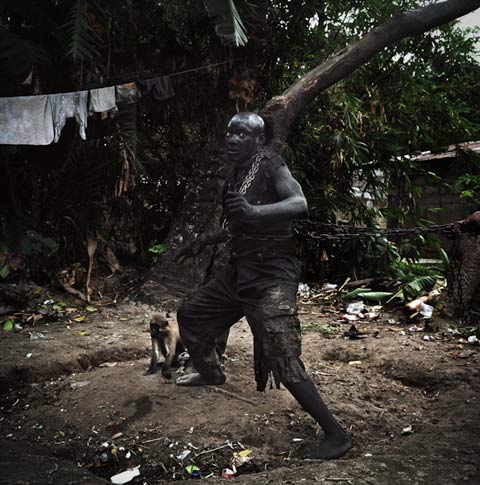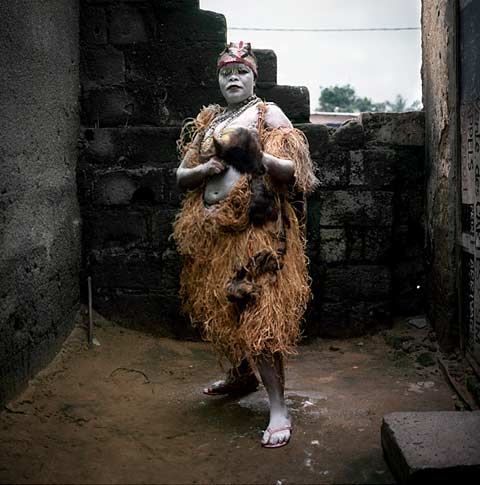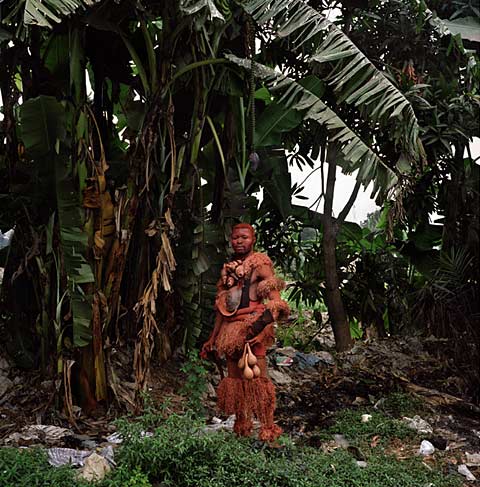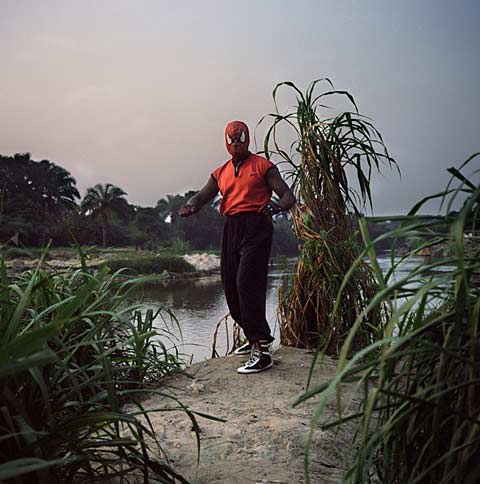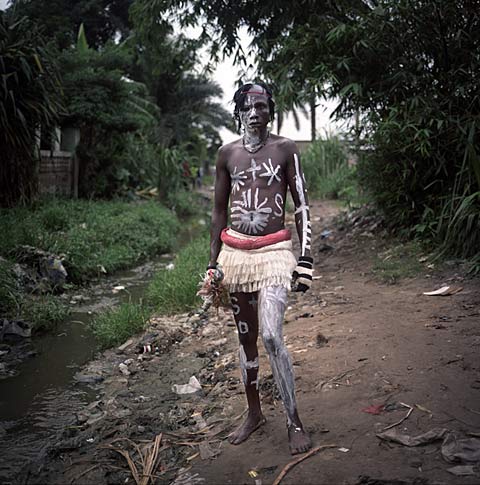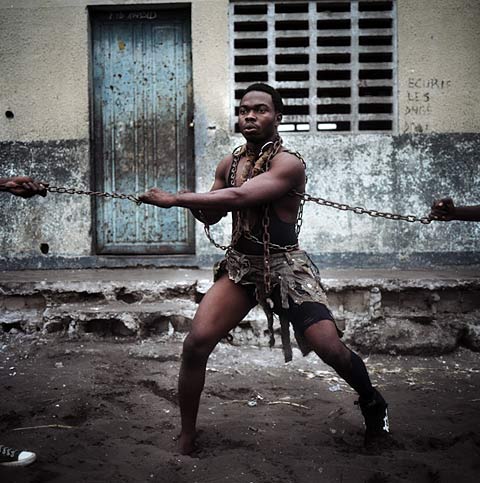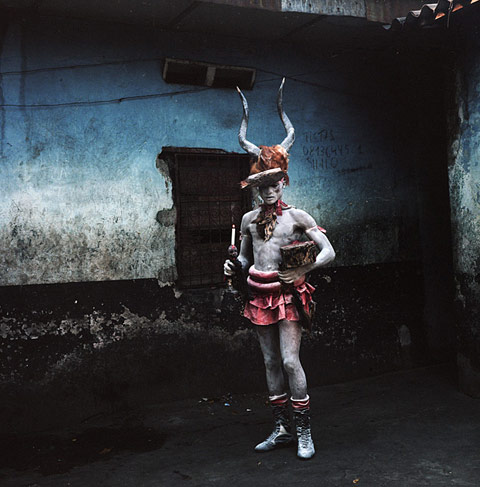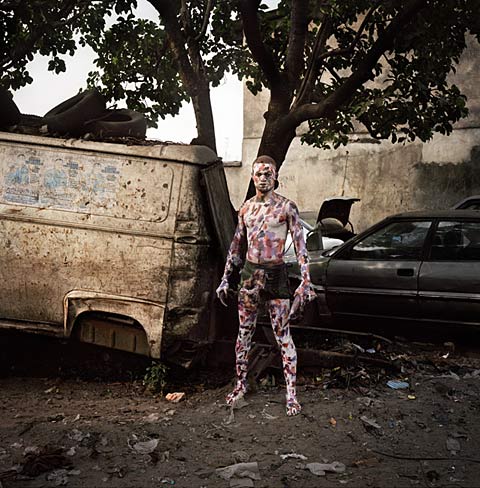 Announcing The BlowUp NYC: A new photographic storytelling event presented by Feature Shoot. Speakers include Bob Gruen, Chris Stein, Danny Clinch, Janette Beckman, Amy Lombard, and many more. New York, April 3. More info and tickets here