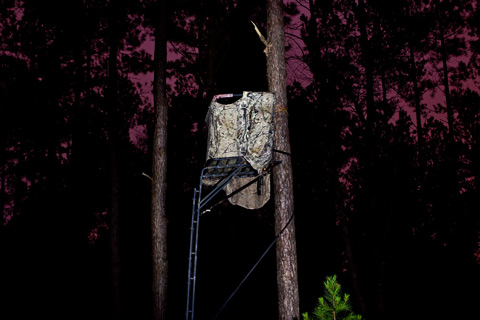 Jesse Burke is a photographer working primarily with themes related to vulnerability and identity, as well as human's complicated relationship with nature. Burke's photographs evoke a deep lushness with images of velvet black darkness, blankets of pine needles, blood, love, and sadness. He is drawn to moments where a rupture or wound is physically, emotionally, or metaphorically inflicted. This series of hunting stands is part of a larger body of work entitled Blind. Burke writes:

Blind is an exploration into masculine identity as well as man's obsession with and innate calling to simultaneously dominate and embrace the natural world. The work explores concepts related to hunting- such as death and power, fragility and vulnerability, identity, mutability and camouflage. I am also interested in the awkward, yet often beautiful and romantic, relationship we share with nature. The images serve largely as evidence of hunting rituals and are meant to evoke a sense of disconnect and strangeness, yet retain a seductive and tender quality.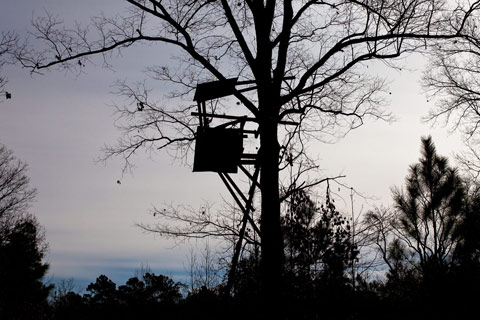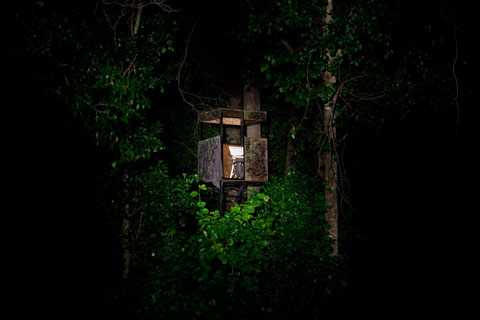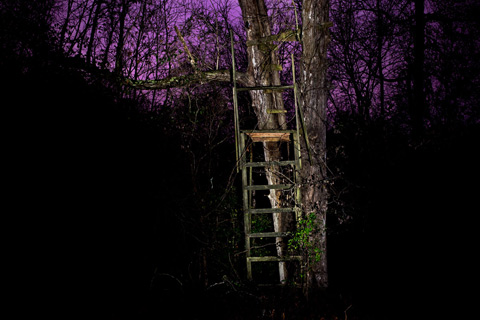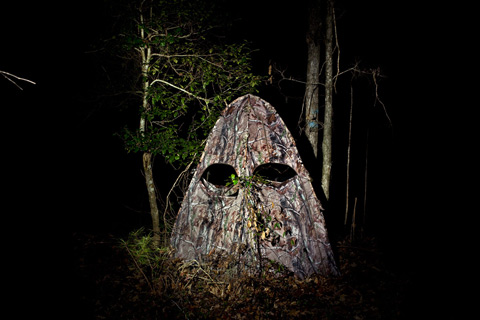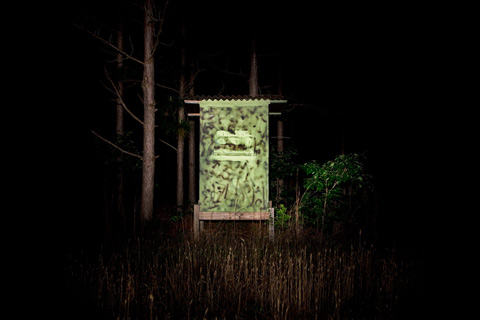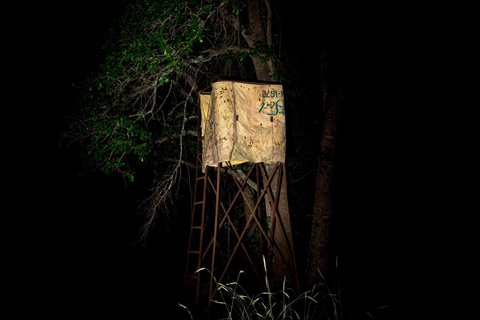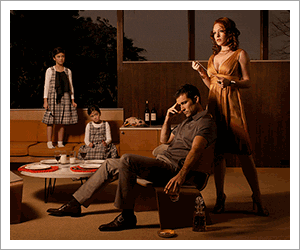 The 2nd Annual Feature Shoot Emerging Photography Awards is an international photography competition for up-and-coming image makers who are ready to kickstart their careers. Five talented photographers will be provided with the resources they need to get their career off to a strong start. Photographers of all disciplines are welcome to submit up to 5 images in any genre. We can't wait to see your best work! Enter here.