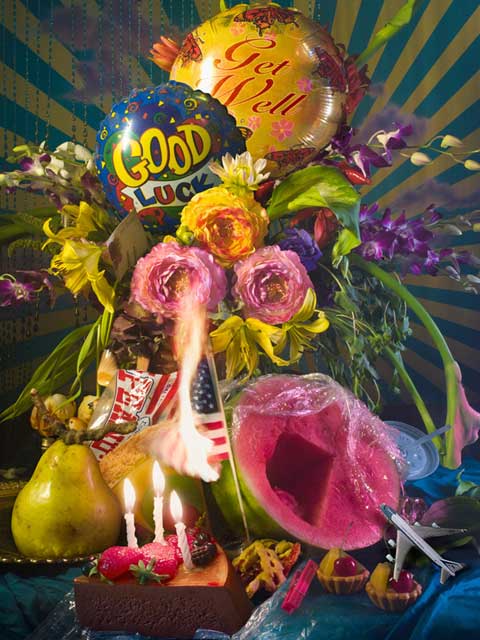 In Earth Laughs In Flowers David LaChapelle appropriates the traditional Baroque still life painting in order to explore contemporary vanity, vice, the transience of earthly possessions and, ultimately, the fragility of humanity. Expectations of the still life are satisfied through the inclusion of symbolic objects such as fruit, flowers and skulls, but also upended by the insertion of everyday items such as cell phones, cigarette butts, balloons, Barbies, and a Starbuck's iced coffee cup.

The title Earth Laughs in Flowers comes from the poem "Hamatreya" (1846) by Ralph Waldo Emerson (1803-1882), in which flowers articulate nature's ridicule and contempt for human arrogance in the pretense to dominion over earth. The titles of the works refer to the cycles of the seasons and of life: Springtime, Late Summer, Early Fall, Deathless Winter, and Concerning the Soul. In typical memento mori fashion, the works invite us in, beg our self-reflection, and remind us to enjoy life before it's over.

Earth Laughs In Flowers will be on view at Fred Torres Collaborations in New York from February 23 through March 24, 2012.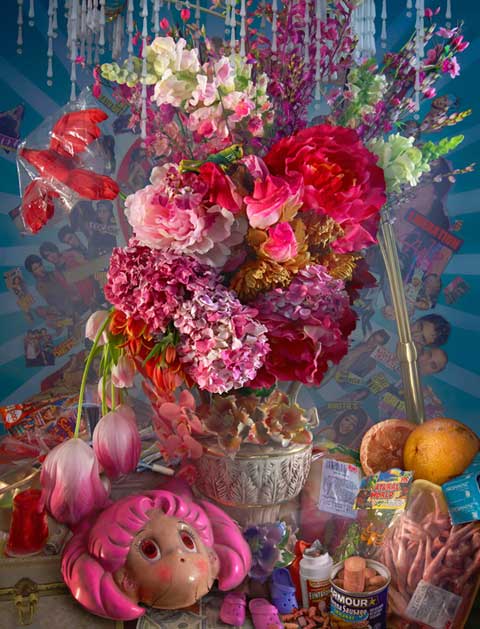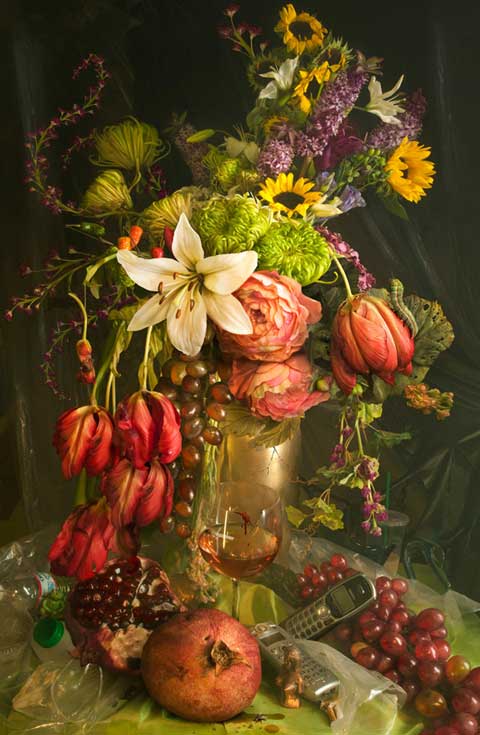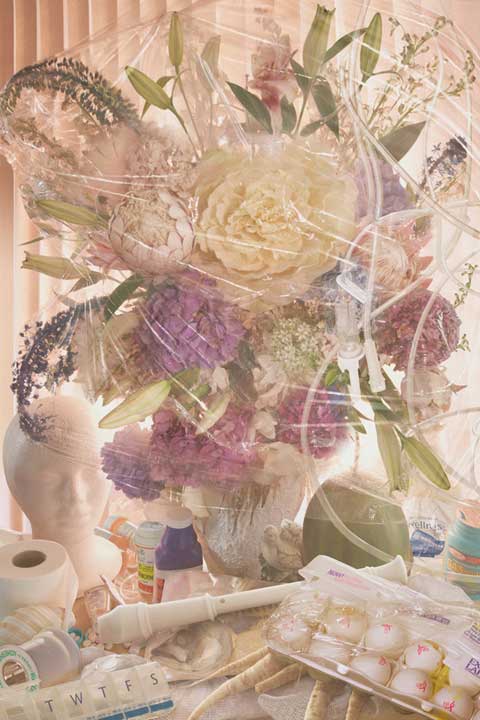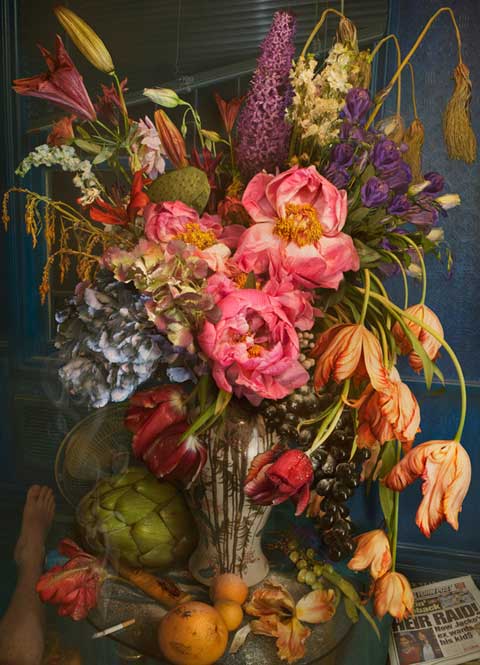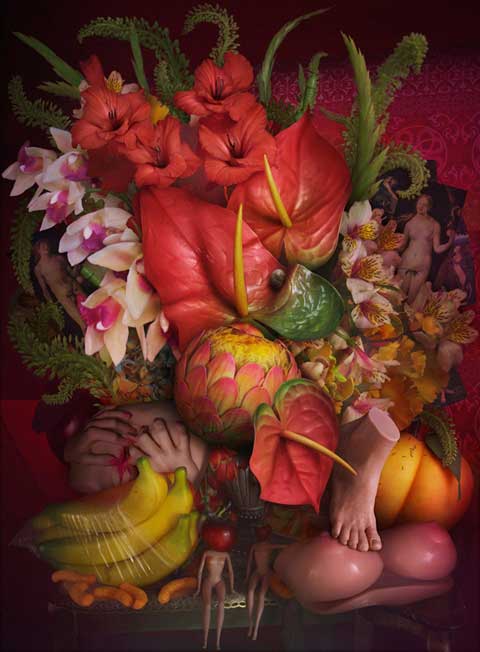 via ANIMALNewYork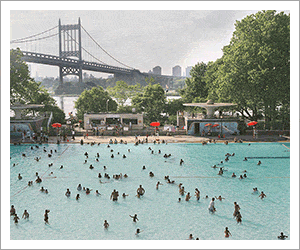 The 2nd Annual Feature Shoot Emerging Photography Awards is an international photography competition for up-and-coming image makers who are ready to kickstart their careers. Five talented photographers will be provided with the resources they need to get their career off to a strong start. Photographers of all disciplines are welcome to submit up to 5 images in any genre. We can't wait to see your best work! Enter here.