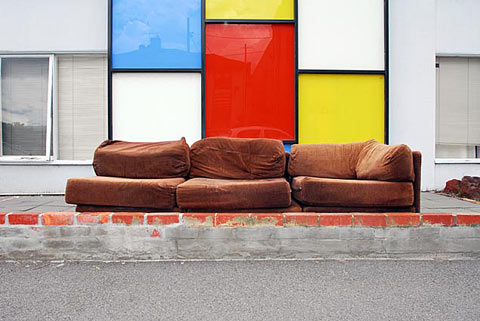 Paul Batt is currently a PhD candidate in Fine Art (Photography) at Monash University, Melbourne, where he is also a Sessional Photography Lecturer. Paul is a graduate of both the Victorian College of the Arts (VCA) and Royal Melbourne Institute of Technology (RMIT) photography departments. His work has been exhibited work widely throughout Australia, received several awards and grants and has had work featured in a number of publications including Photofile and 'Look – Contempoary Australian Photography Since 1980'. He writes:

'These images represent a series documenting and cataloguing the subtle variations of abandon sofas and couches in the suburban environment. My primary interest in the 'Abandon Series' is the apparent state of flux and contrast the subjects exist in. These once intimate, comfort giving, interior objects have become surreally out of place, in the exterior world. Although their utilization is over, clues remaining of human habitation in the cushions and armrests formed to unknown bodies, over countless hours. It is this play between the interior and the exterior environments and the traces of human presence to absence that has informed the series as a whole.'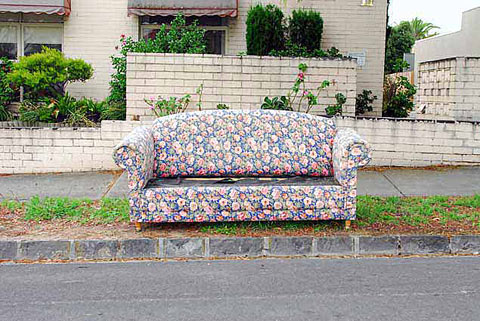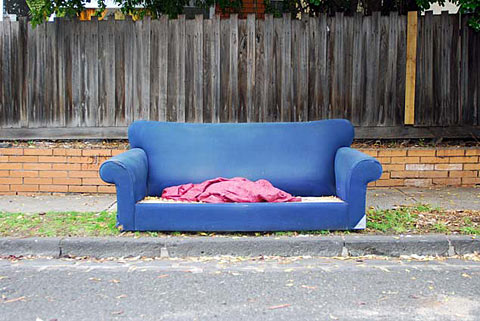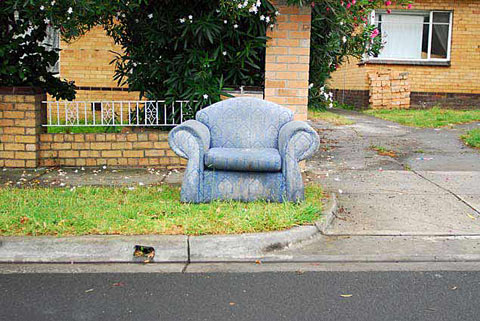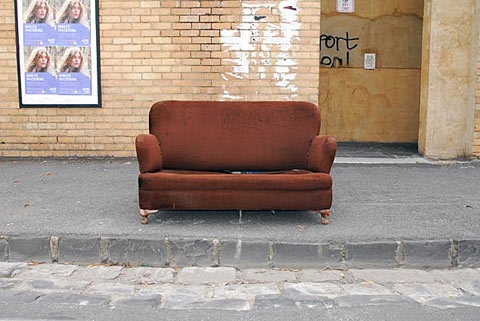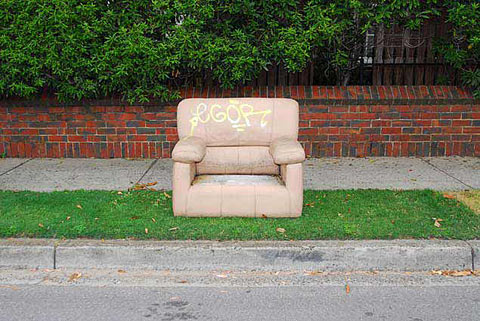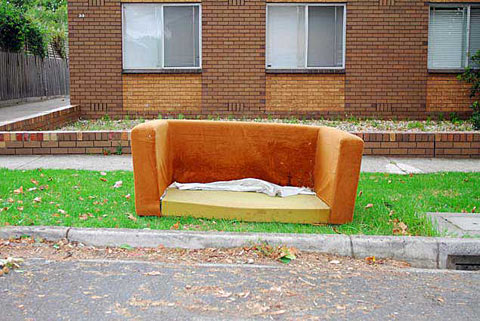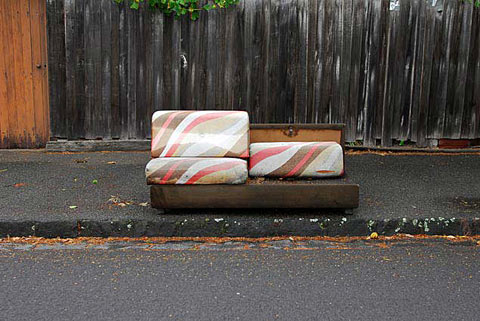 The 2nd Annual Feature Shoot Emerging Photography Awards is an international photography competition for up-and-coming image makers who are ready to kickstart their careers. Five talented photographers will be provided with the resources they need to get their career off to a strong start. Photographers of all disciplines are welcome to submit up to 5 images in any genre. We can't wait to see your best work! Enter here.