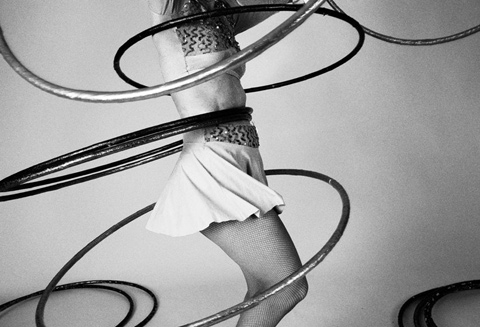 Henry Horenstein's photographs have been widely collected and exhibited internationally. He is author of over 30 books, including the monographs Show, Animalia, Close Relations, and Racing Days, as well as some of the most widely used textbooks in the field, including Black & White Photography, Beyond Basic Photography, and Digital Photography. Henry lives in Boston and is professor of photography at Rhode Island School of Design. This work is from his Show series, which documents the burlesque scene.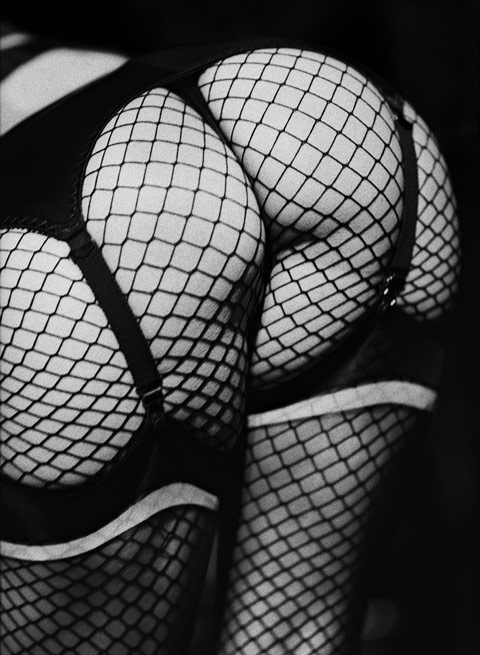 You've been the author of over 30 books including the most recent photography book, Digital Photography: A Basic Manual. In this book, you've included images by Jill Greenberg, Sarah Small, David Levinthal, Julie Blackmon, William Hannigan, Lauren Greenfield, Todd Hido, Sarah Stolfa and others to explain different technical techniques. How did you go about choosing these artists/images?
'Well, I started with photographers I like a lot, then tried to find images that matched the technical points I was trying to make. First and foremost, I was looking for strong, inspirational images, but I did try to tie them to the text instruction.'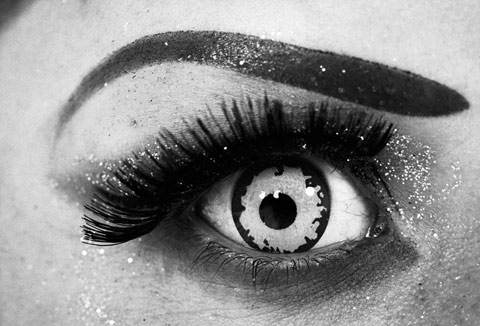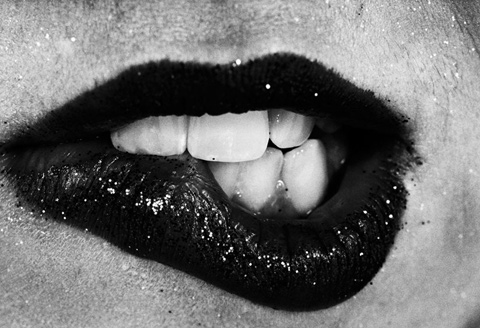 There has been a lot of talk about whether a degree in Photography is worth the expense these days. As a photography Professor at the Rhode Island School of Design (RISD), why is it important to have a Photography degree and how are the students being prepared for the intense competition that they will face after graduation?
'I'm not sure a degree is necessary, per se. But the education you get—creative and technical—along with the people you meet make it a good thing. It's training for a career and the beginning of a community of artists (graphic designers and others, not just photographers) who might be an important part of your creative careers.'
You've been a photographer, an educator and a writer since the 70's. Do you think it's harder now to make a living as a photographer?
'It was always difficult. The definition of a "photographer" is expanding into video, installation, etc, which means more challenges but more opportunities. Combine this with the Internet and globalization and we'll see opportunities increase, I think. Different ones than, say, 10 years ago but still . . .'
I've heard that you choose a subject to photograph depending upon whether or not you can envision the work as a book down the line. Can you explain this thinking? 
'I've also been a bookworm, so when I started out as a photographer I thought my work made most sense in a book. Also, when I started there were very few galleries that showed photography, so . . . I really didn't start out thinking I'd become an exhibiting artist.'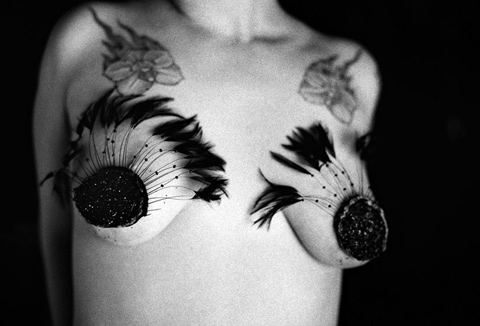 The 2nd Annual Feature Shoot Emerging Photography Awards is an international photography competition for up-and-coming image makers who are ready to kickstart their careers. Five talented photographers will be provided with the resources they need to get their career off to a strong start. Photographers of all disciplines are welcome to submit up to 5 images in any genre. We can't wait to see your best work! Enter here.