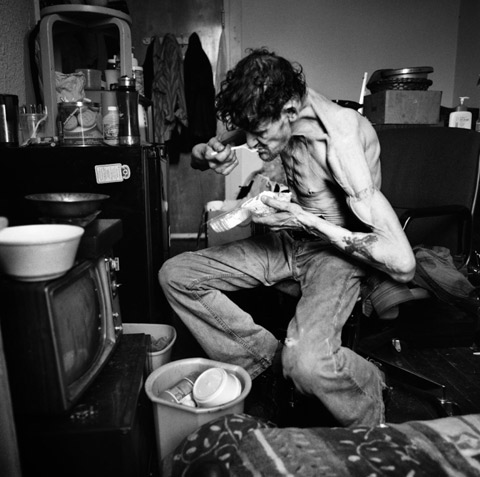 Tony lives in the Downtown Eastsidein the same building as his brother and sister in law. They have all been addicted to heroin for around 25 years. Tony lost his wife to AIDS 5 year ago. They had twin daughters who were born HIV positive and were taken away by the state immediately after birth.  Tony is on the Methodone program, but continues to use heroin.
Claire Martin began her career by pursuing a degree in Social Work, however, she changed her focus to Photography when she realized that change can also be effected through this medium. Her ongoing documentation of marginalised communities within prosperous nations won her the Magnum Foundation 2010 Inge Morath award for Female Photographers under 30 years of age.

Since beginning her career pursuing personal projects in 2007, Martin has quickly gained praise for her unique style receiving support from Getty images as an Emerging Talent in Reportage in 2009 as well as representing Australia's Emerging Female Photojournalist for Foto Freo 2010. She has recently joined the renowned Australian Documentary Photo Collective "Oculi" and her work is distributed through Agency VU in Europe and Redux in the USA.

Martin lives in Perth Western Australia where she works as a freelance photographer and socially concerned documentary artist.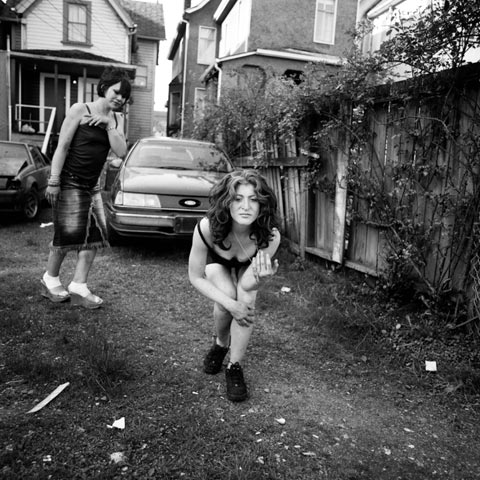 This girl was born into the Downtown East Side. She smokes crack and turns tricks for fun, insisting she can stop when she want's to. Judging by the environment she is in and the stories of the people around her, this seems an unlikely prospect. Here she treats the camera like it's a fashion shoot, posing for me.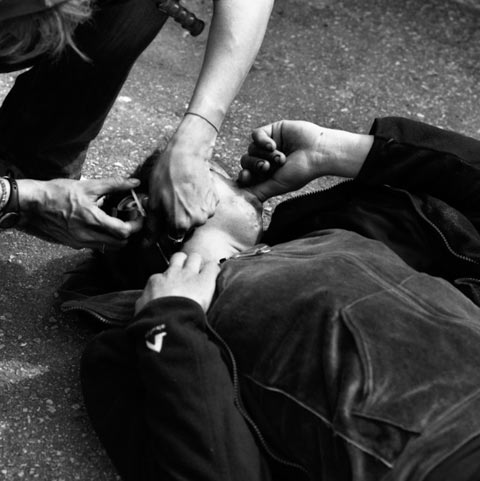 "Jugging" the practice of injecting into the vein your neck. Photo taken in a laneway in the Downtown East Side.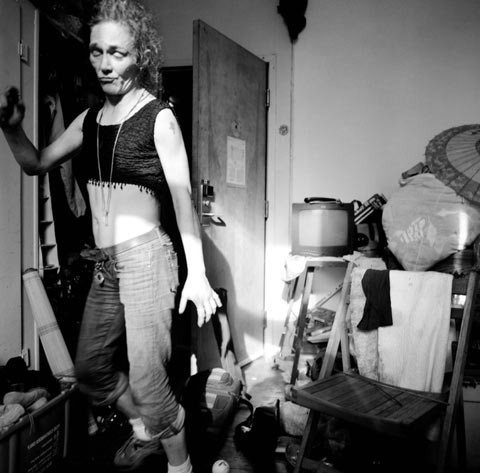 Angie has just received her welfare payment and is 2 days into a crack fueled bender. Her money will dry up quickly and she will have to wait another month before she is paid again.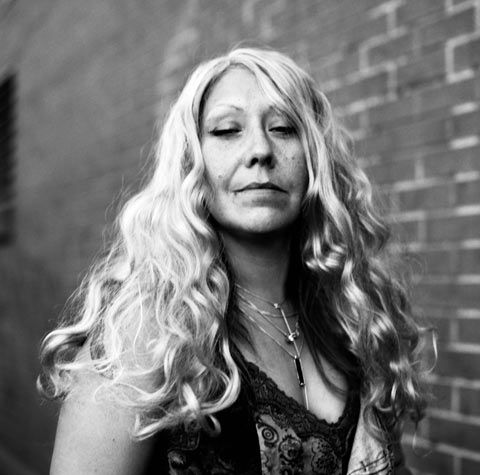 This woman stops me in the street asking if I would like to buy her wig for two dollars. I offer her two dollars for a photo instead. It's a brief encounter.
Rose has lived in the Downtown East Side for over 20 years. She lives in a half way home and feeds the birds everyday at 2pm. She told me they are her only friends.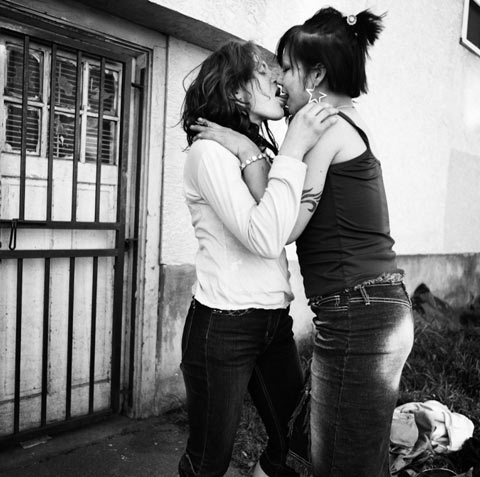 Two girls play around in the street trying to get attention from passing men.
via Lost At E Minor
Announcing The BlowUp NYC: A new photographic storytelling event presented by Feature Shoot. Speakers include Bob Gruen, Chris Stein, Danny Clinch, Janette Beckman, Amy Lombard, and many more. New York, April 3. More info and tickets here