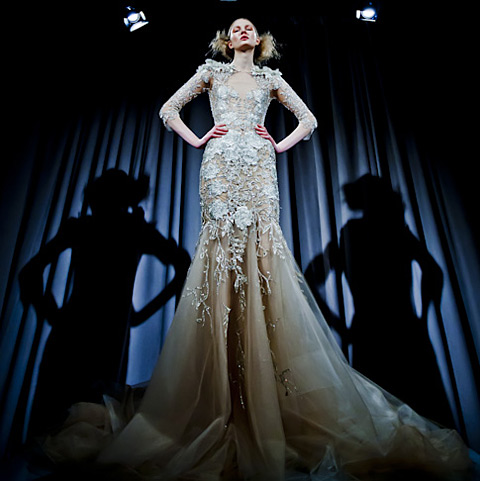 Kevin Tachman is an award-winning documentary photographer who has garnered wide acclaim for his work in the worlds of fashion, entertainment, and music. His photos have appeared in print and online publications such as Vogue, NYTimes.com, Marie Claire Russia, The Daily Beast, Elle Decor, and The Wall Street Journal. Tachman's specialty is capturing essential moments that express excitement, beauty, and drama. Shot in a naturalistic style, his photos make you feel like you're there, whether it's at Fashion Week, during a live performance, in the thick of a celebrity-filled after party, or on the set of a photo shoot.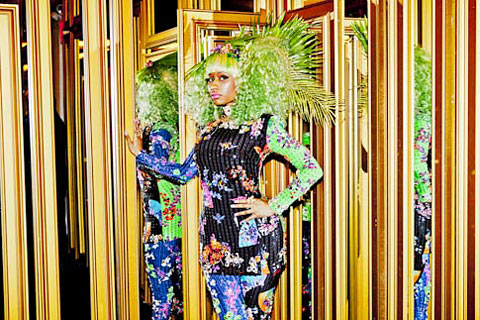 I first became acquainted with your work when I judged an APA contest in 2009 in which you won first prize. Back then you were shooting a little bit of everything: documentary, music and fashion. Can you talk a little about the last couple of years with regards to your transition into shooting mainly fashion and art events?
'Fashion became a bigger focus after I toured with Scissor Sisters in 2010 and started working more with Vogue and NY Times/T magazine to cover fashion weeks and events. I still enjoy shooting music and bands but at the moment fashion work has me busy.'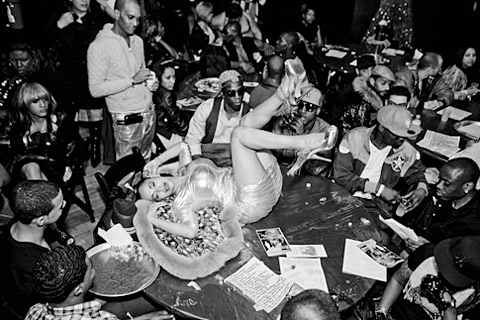 A lot of photographers, especially documentary photographers, are embarrassed to admit that they shoot events. Did you go through this thinking at all?
'No, not really. In a way most things I shoot are events in the loosest terms. Luckily a lot of the events I get to shoot usually are visually interesting and have subjects or subject matter that I'm interested in.'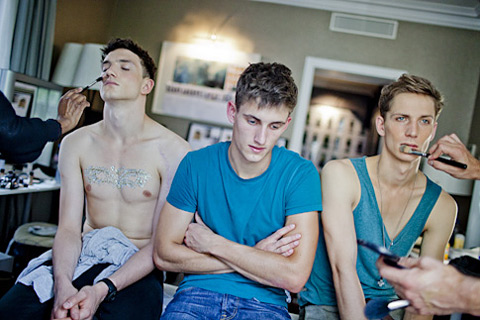 You've recently relaunched your excellent blog, BackstageAT, and I know you spent a lot of time working on the custom design. What were some of the key elements in the blog design that you thought were most important?
'I think the large images set it apart. A lot of the outlets where my photos are seen don't allow for the user to experience the images large and it's sometimes frustrating. The goal has always been to have the site be a living portfolio that hopefully takes the viewer on a journey so they feel as though they were at the party themselves.'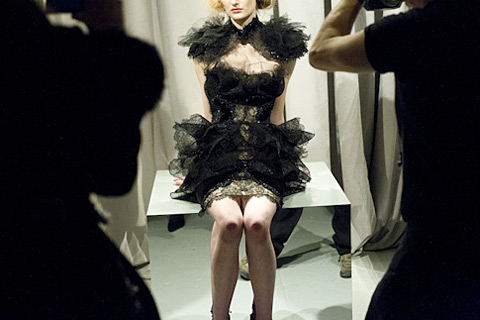 What's the response been like since you relaunched the blog?
'The response has been overwhelmingly positive, and word of mouth has been great: traffic is much higher, and it has been fun seeing reactions to different site posts on Twitter and Facebook. I'm still mastering the art of social media and getting the word out. I'm launching my companion tumblr site soon. That is also (obviously) an important way of getting the work seen.'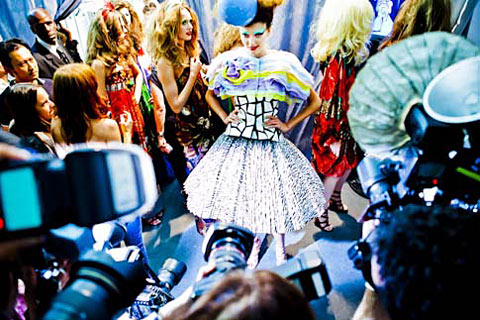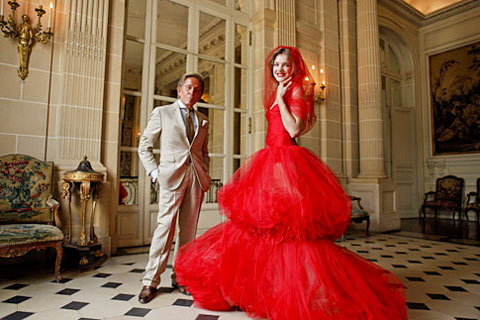 You shoot many fashion weeks (NYC, Milan, Paris, etc.). Are you in the pit with the rest of the photographers?
'There's a bunch of us backstage/runway shooters from different outlets who usually have run of backstage, but being from The New York Times or Vogue definitely doesn't hurt when they start kicking people out cause it gets too hectic.

'I sometimes have a bit more leeway by nature. Because I shoot mostly with available light, I'm less in the way of the action. I've also built up relationships with the PR folks and various gatekeepers and they know that I'm not going to abuse the access.'
What's a typical day look like for you during fashion week?
'A typical day can include three or more fashion shows, previews (shooting the looks before the runway show with the designer), lots of editing and transmitting and sometimes an event at night.'
What's the trick in getting Madonna to smile in your direction?
'There's no trick to that, Madonna still smiles at whoever she wants. I was just there to get the shot.'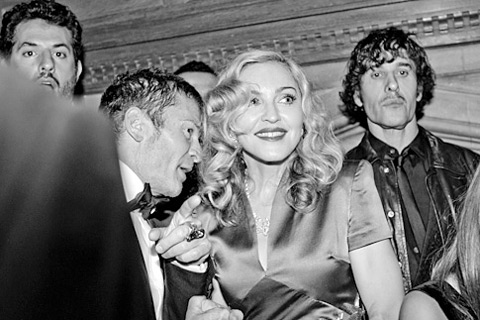 The 2nd Annual Feature Shoot Emerging Photography Awards is an international photography competition for up-and-coming image makers who are ready to kickstart their careers. Five talented photographers will be provided with the resources they need to get their career off to a strong start. Photographers of all disciplines are welcome to submit up to 5 images in any genre. We can't wait to see your best work! Enter here.