Steven Taylor is a 24-year-old music and celebrity photographer currently living in Los Angeles. He started shooting, while in school for music, to capture moments with friends that are often forgotten. In the past two years, Steven has photographed Common, John Mayer, Snoop Dogg, Nas, Serena Williams, Pharrell, Edward Sharpe and The Magnetic Zeroes and John Legend.
I've read that you prefer to shoot film over digital when possible. What do you think that film has over digital?
'I've heard photographers refer to a certain tone or look specific to film that digital lacks, but I don't necessarily agree with that. For me, it's the experience. Film slows me down a bit, making me more intentional with my work. Instead of shooting 1,000 images in hopes of getting a few magical shots, I end up shooting about 100 that I think are all magic. It allows me to connect more with my subject, too. In the time it takes to load my camera or wait for Polaroids to develop, my client can ask questions about the process–what I'm doing and why–which reminds me how much I love even the smallest steps of each shoot. It's just a slower, better experience for me'.
Common
You've photographed artists such as Snoop Dogg, Nas, Common, John Legend, and Edward Sharpe and the Magnetic Zeroes. What advice would you give up and coming photographers on working with musicians?
'Treat them as you would anyone else. I'm often a fan of my clients' work, which makes it hard to think of them as equals, given we tend to put a label of superiority on people we're inspired by. But the reality is they are artists just like you. A lot of musicians love photography the way photographers love music, and it's important to remind yourself of that going into a shoot. If you can be yourself regardless of who you are shooting, you'll end up making personal connections, not just occasional clients'.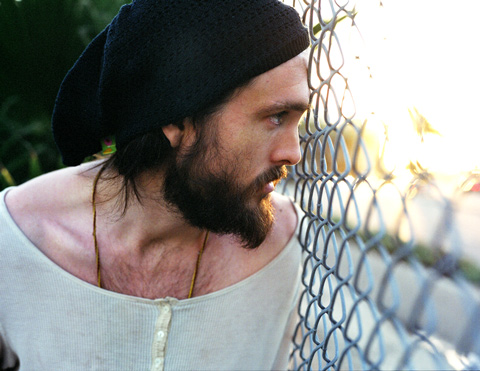 Edward Sharpe
You are very popular on twitter with over 40,000 fans.  Has social networking (Twitter and Facebook) helped your career in any major way? Can you talk about what role it does play for you as a photographer?
'Honestly, it's been a tremendous way to get my name out there. Sites like Twitter allow friends and clients to spread my work/name at a pace I could never achieve on my own. Through social networking, my work has been seen by people who may have never gotten the chance to see it otherwise, and it amazes me'.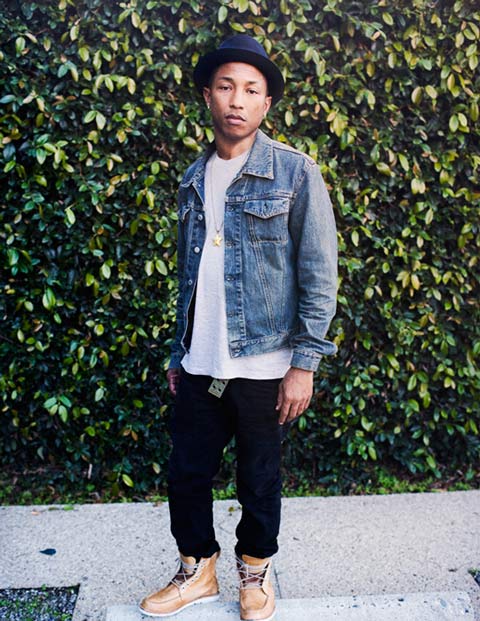 Pharell Williams
Not many photographers employ PR agencies.  Why do you think this is important to have at this point in your career?
'It's definitely not necessary to have someone handle that aspect of your business, but it's been helpful in allowing me to focus on the substance of my art and not get side tracked by other things–interview requests, features, etc.–which is easy, given they can be exciting and surreal achievements when everything starts taking off'.