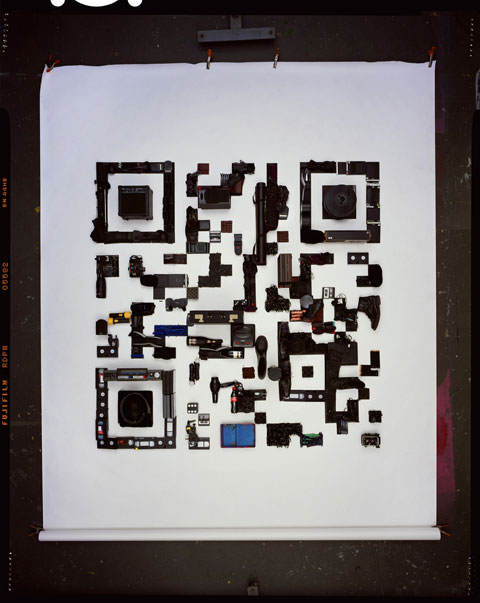 To promote the launch of his new website and blog, London-based photographer David Sykes decided to create a QR code out of objects such as boots, calculators, briefcases, boomboxes and champagne bottles. The QR code was then photographed and sent out as limited edition prints so that lucky recipients can scan the code with their iPhone or iPad to launch Sykes' new website. Sykes writes:

'I wanted to promote the relaunch of my website and my blog with a bespoke shot and a mail-out. The QR code is the perfect example of something physical that links to the digital world. Just the QR photograph; no name, no other links or information, just that.

'I wanted to play with the juxtaposition of a physical object linking directly to the digital, so I decided to build a 3D model of the code and create the image in one shot. This is in line with the way I like to work, I try to shoot as many things 'in camera' as I can. This meant scaling up and then building the 8 foot square model of the code. To create another link to my previous work I used objects from around the studio to build up the shot. Over three days, I worked with the stylist, Carrie Louise, to source the props, plan out and construct the QR city.

'To further demonstrate the 'in camera' feel of the code I shot on film. To give the mail-out the sense of being a sheet of 10 x 8 film I retained the full frame of the shot, including studio in the background and rebates. I even presented it in the same bags you would get the film back from the lab in.'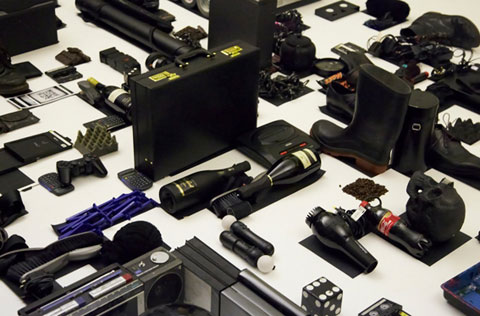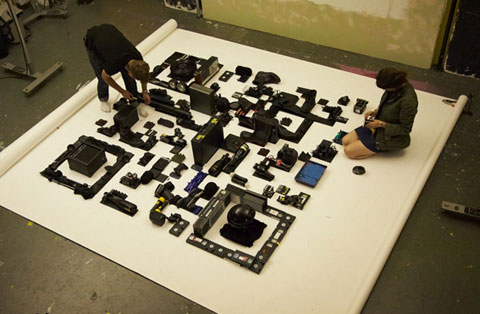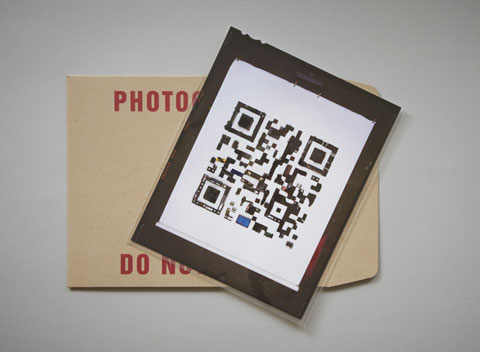 The 2nd Annual Feature Shoot Emerging Photography Awards is an international photography competition for up-and-coming image makers who are ready to kickstart their careers. Five talented photographers will be provided with the resources they need to get their career off to a strong start. Photographers of all disciplines are welcome to submit up to 5 images in any genre. We can't wait to see your best work! Enter here.