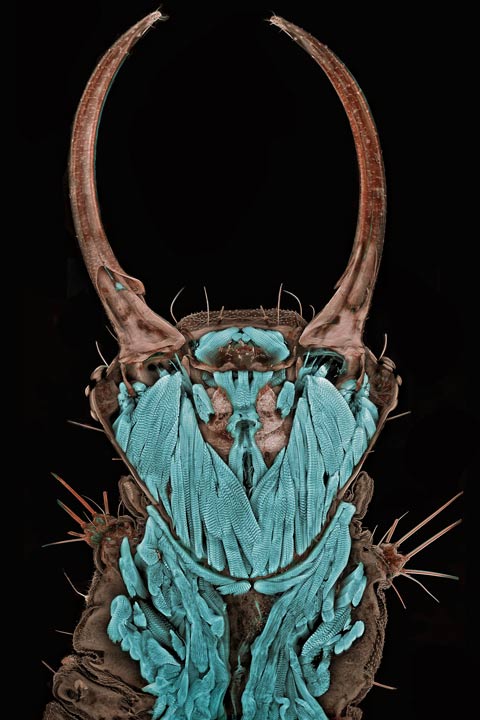 1st Place: Portrait of a Chrysopa sp. (green lacewing) larva (20x) [Photo by Dr. Igor Siwanowicz]
Nikon recently announced the winners of the 2011 Small World Photomicrography Competition, which recognizes excellence in photomicrography, honoring images that successfully showcase the delicate balance between difficult scientific technique and exquisite artistic quality. This year's top honors went to Dr. Igor Siwanowicz's for his 'Portrait of a Chrysopa'.
When a small bug landed on Dr. Igor Siwanowicz's hand and began "fiercely digging its mandibles" into his skin, he didn't swat it away. Instead, he removed a tiny test tube from his pocket – which he carries for occasions such as these – and captured it as a potential subject for his photomicrography passion. Dr. Siwanowicz writes, 'My art causes a dissonance for its viewer – a conflict between the culturally imprinted perception of an insect as something repulsive and ugly with a newly-acquired admiration of the beauty of its form," said Dr. Siwanowicz, who completed his doctoral studies in protein crystallography but now works in invertebrate photography for research. 'My hope is that in some way, my photomicrographs prompt people to realize the presence of cultural programming, question it, and eventually throw it off as an illusion'.
Top images from the 2011 Nikon Small World Competition will be exhibited in a full-color calendar and through a national museum tour. You can also vote for your favorites through the end of October.
2nd Place: Blade of Grass (200X) [Photo by Dr. Donna Stolz]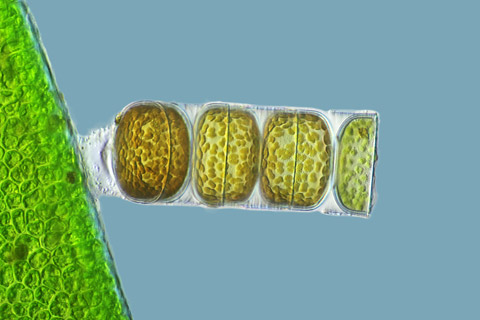 3rd Place: Melosira moniliformis, living specimen (320X) [Photo by Frank Fox]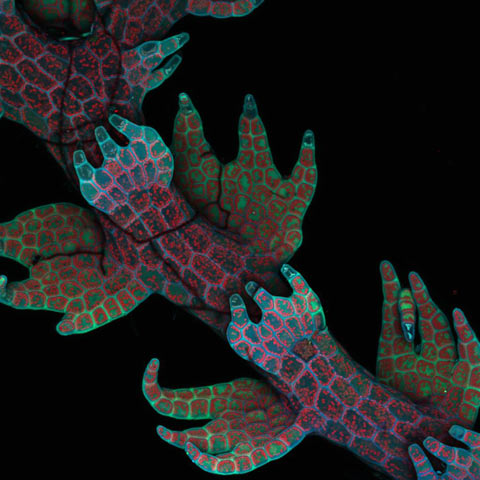 4th Place: Intrinsic fluorescence in Lepidozia reptans (liverwort) (20X) [Photo by Dr. Robin Young]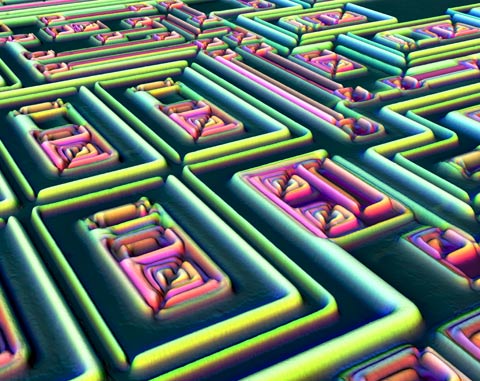 5th Place: Microchip surface, 3D reconstruction (500X) [Photo by Alfred Pasieka]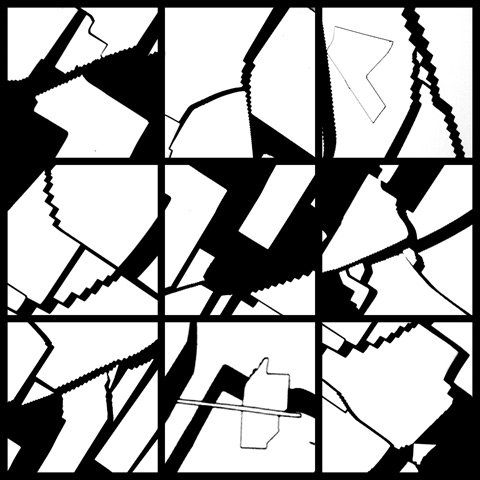 6th Place: Cracked gallium arsenide solar cell films (50X) [Photo by Dennis Callahan]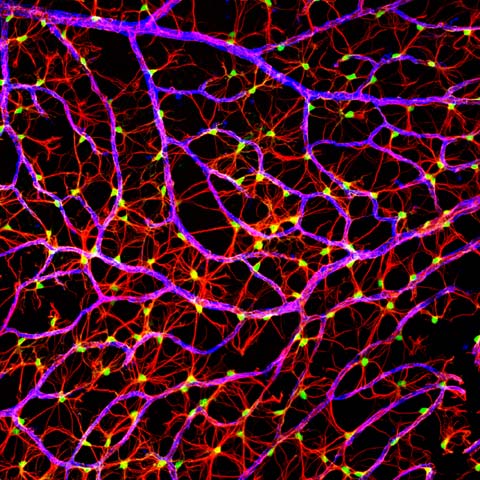 7th Place: Retinal flatmount of mouse nerve fiber layer (40X) [Photo by Gabriel Luna]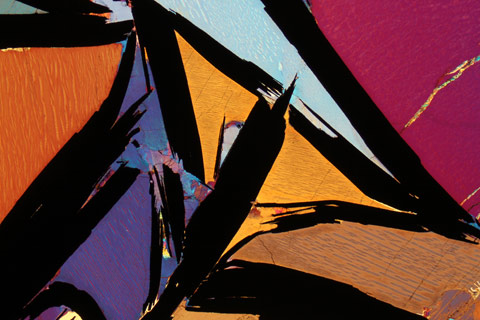 8th Place: Graphite-bearing granulite from Kerala (India) (2.5X) [Photo by Dr. Bernardo Cesare]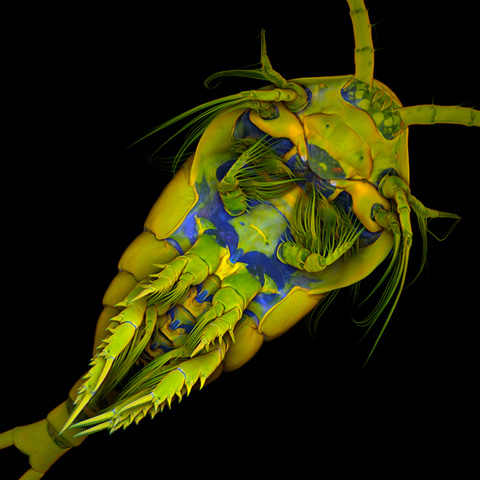 9th Place: Temora longicornis (marine copepod), ventral view (10X) [Photo by Dr. Jan Michels]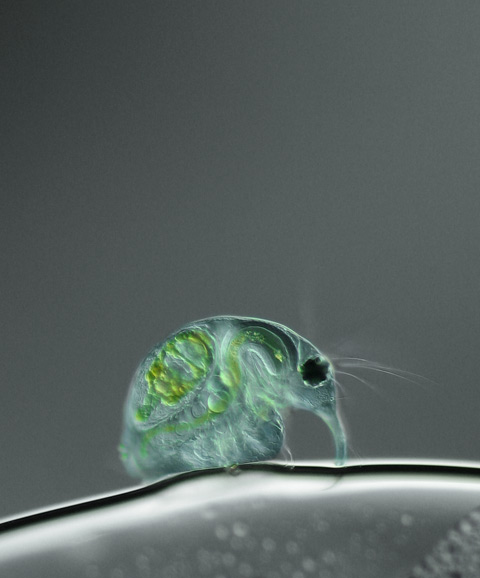 10th Place: Daphnia magna (freshwater water flea) (100X) [Photo by Joan Röhl]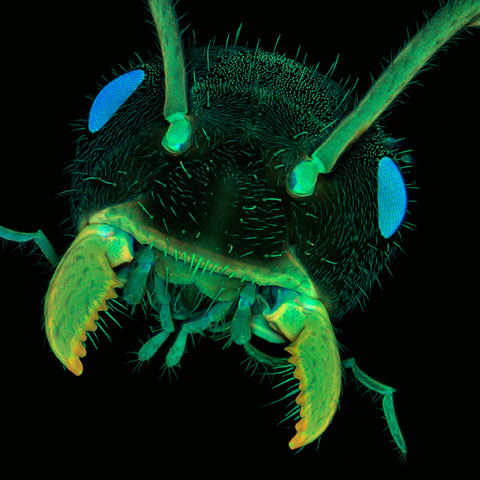 11th Place: Ant head, frontal view (10X) [Photo by Dr. Jan Michels]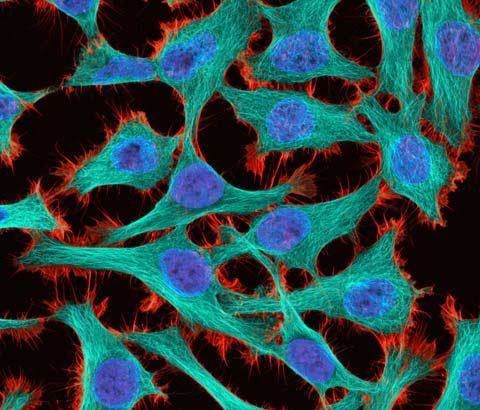 12th Place: HeLa (cancer) cells (300X) [Photo by Thomas Deerinck]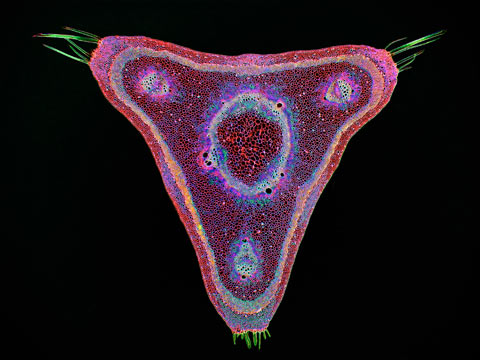 13th Place: Curare vine in cross-section, Chondrodendron tomentosum (45X) [Photo by Dr. Stephen S. Nagy]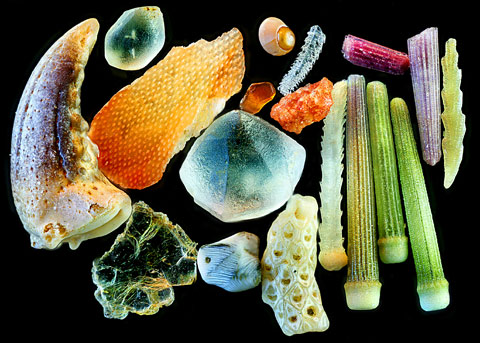 14th Place: Sand (4X) [Photo by Yanping Wang]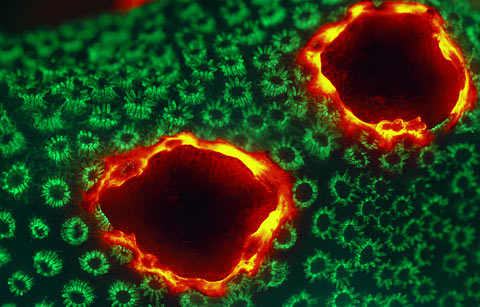 15th Place: Porites lobata (lobe coral), live specimen displaying tissue pigmentation response with red fluorescence (12X) [Photo by James H. Nicholson]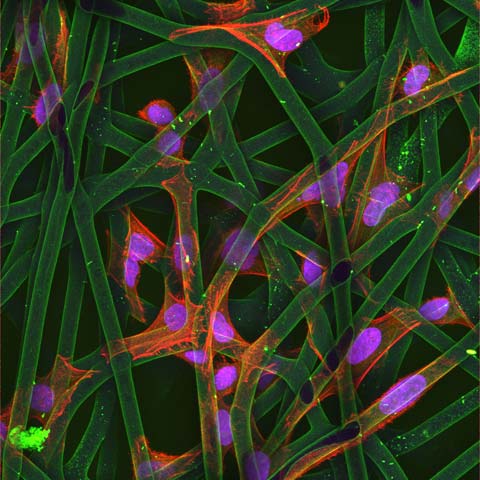 16th Place: Cultured cells growing on a bio-polymer scaffold (63X) [Photo by Dr. Christopher Guérin]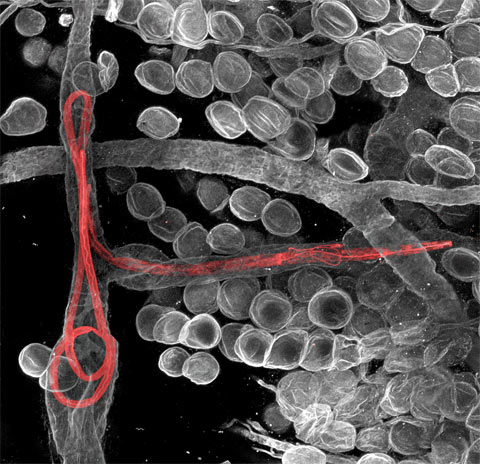 17th Place: Litomosoides sigmodontis (filaria worms) inside lymphatic vessels of the mouse ear (150X) [Photo by Dr. Witold Kilarski]
18th Place: Venation network of young Populus tremuloides (quaking aspen) leaf (4X) [Photo by Benjamin Blonder and David Elliott]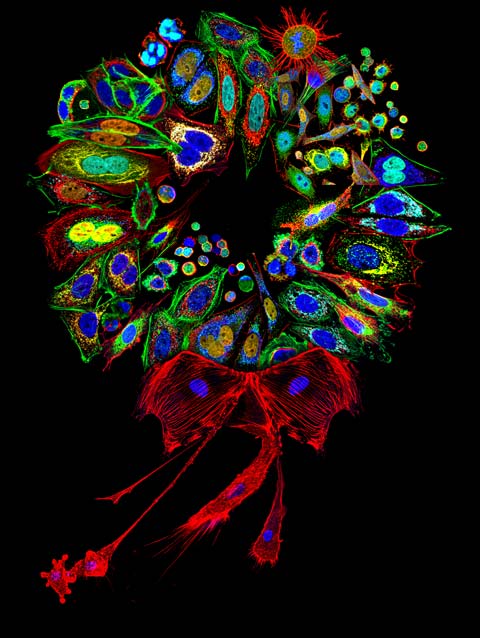 19th Place: Mammalian cell collage stained for various proteins and organelles, assembled into a wreath (200-2000X) [Photo by Dr. Donna Stolz]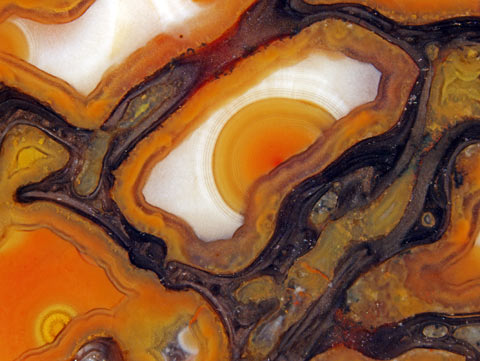 20th Place: Agatized dinosaur bone cells, unpolished, ca. 150 million years old (42X) [Photo by Douglas Moore]
The 2nd Annual Feature Shoot Emerging Photography Awards is an international photography competition for up-and-coming image makers who are ready to kickstart their careers. Five talented photographers will be provided with the resources they need to get their career off to a strong start. Photographers of all disciplines are welcome to submit up to 5 images in any genre. We can't wait to see your best work! Enter here.