Photographer Sarah Wilson explores issues of community and culture through environmental portraiture. After nine years of studying and working in New York City, Wilson has returned to her hometown of Austin, Texas. Using Austin as home base, she works regionally as an editorial photographer for magazines such as The New York Times Sunday Magazine, Time, The Atlantic Monthly, Marie Claire, Texas Monthly, Mother Jones, and others. Work from Wilson's personal projects has been acquired by the permanent collections at the Museum of Fine Arts Houston, the Harry Ransom Center at the University of Texas, and the Lishui Photography Museum of China. In the last year, Wilson's personal project BLIND PROM has exhibited in New Orleans, Austin, New York City, and China.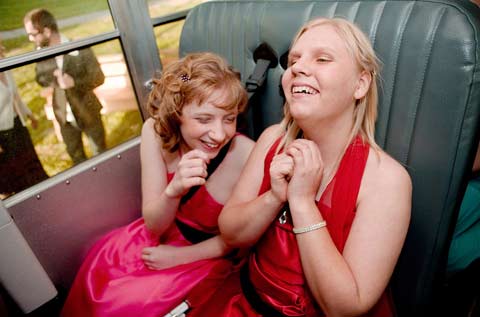 Are there ways that blind prom is different from every other high school prom?
'This prom is just like any other prom in so many ways, though I have noticed that these students seem to have so much more fun than I had at my prom. I don't remember dancing to one song that night. Perhaps my friends and I were too self-conscious. There seems to be less of that self-consciousness at the TSBVI prom'.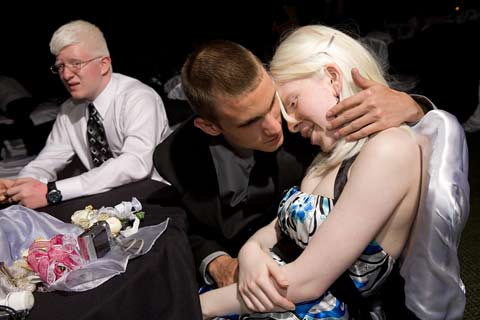 There's an interesting power dynamic in that you're photographing people who can't necessarily see you, or themselves for that matter. How does that affect the way you work?
'Whenever possible, I let the students know that I am there taking photographs, and I ask if they want to participate. I just say, "Hey, you look awesome in that blue dress! Can I take your picture?"'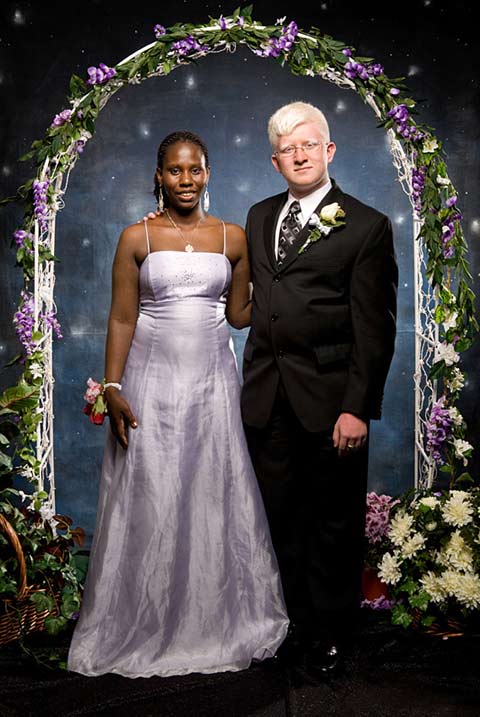 The blind and visually impaired students seem genuinely excited about being photographed. Why do you think that is, especially since some of them won't be able to appreciate the images?
'Maybe this is just my imagination, but I believe that the participation of a photographer at an event helps to bring an element of significance and celebration. Photography has already been a part of these teenagers' lives. Most likely, their families photographed them at their first birthday and will take pictures of them at graduation in their cap and gown. Photography helps document the milestones. Therefore, although many of these kids will never see the pictures of themselves, they understand what photography and portraiture symbolizes. It reinforces the fact that there is something significant happening- that this event or this person should be remembered and honored'.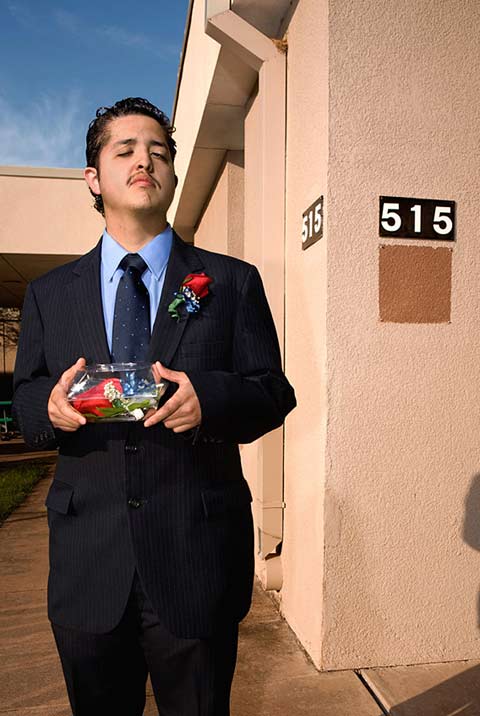 A blind acquaintance once taught me that salt shakers are almost always heavier than pepper shakers, even when the salt is nearly empty. It's obvious, but I had never noticed that before. Are there things you notice now that you didn't before, i.e. are there any ways this work has changed the way you see?
'The first time I met a blind person was in 2005, the year I started working with the school. It's hard to admit it now, but the thought of being blind used to bring on feelings of fear. After spending a few days at the school, I quickly learned that some students are cheerleaders, some are wrestlers, some are into vampire movies, some are rappers, some are valedictorians, some are boy-crazy, some are on the track team, and some are somewhere in between.
'As soon as I started getting to know them as high school students, with the same teenage issues and energies that I once had, their blindness was no longer what defined them for me anymore.
'So, this work has changed the way I see people in general. I check myself before making generalizations and preconceptions about people. I challenge myself to see everyone I encounter as a multi-dimensional individual, and I remind myself that every one of us deserves that level of respect'.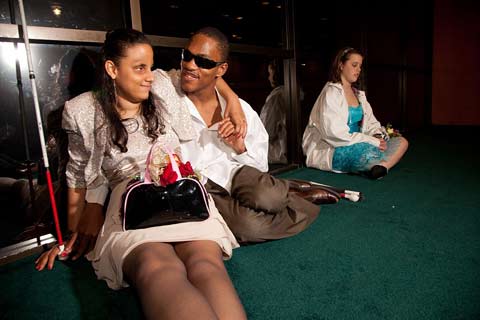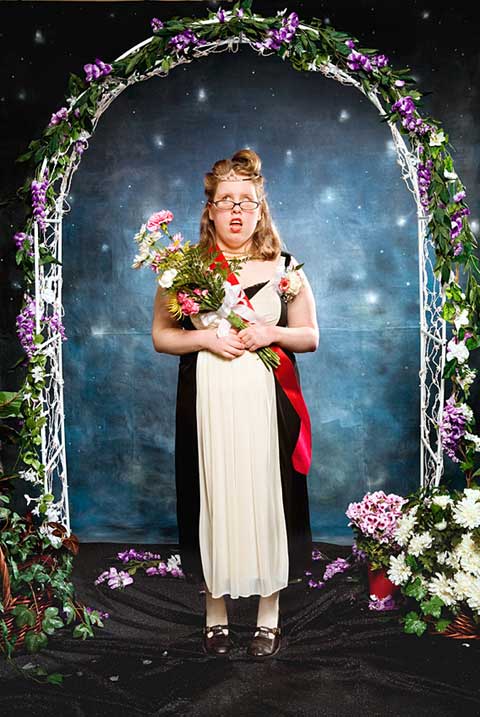 Via Turnstyle News