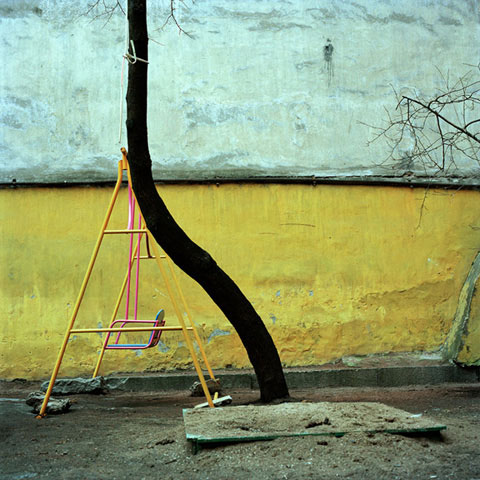 Trevor Traynor studied at the University of Colorado. After graduating in 2002, he explored the globe with a Hasselblad before eventually settling in San Francisco and New York. His work has been featured in publications such as Chicago Tribune, New York magazine, Lodown magazine (Germany), and Kerb Journal (Australia). This selection of photos is from his Sandbox Series.
Has your significant other taken to using the McDonald's bathroom across the street because you've turned yours into a darkroom? Subscribe to the Feature Shoot newsletter.
The 2nd Annual Feature Shoot Emerging Photography Awards is an international photography competition for up-and-coming image makers who are ready to kickstart their careers. Five talented photographers will be provided with the resources they need to get their career off to a strong start. Photographers of all disciplines are welcome to submit up to 5 images in any genre. We can't wait to see your best work! Enter here.