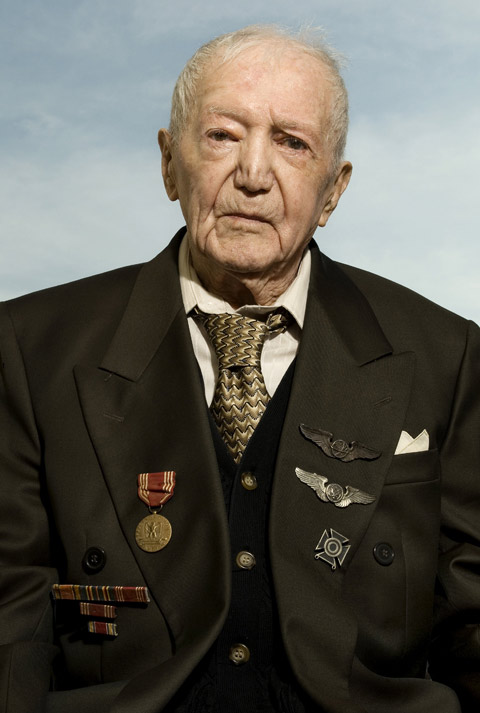 Thomas Sanders was born and raised in Sonoma, California. He took a high school course that provoked his interest in photography, which quickly grew as he took pictures of his siblings and peers. He was excepted into Cal Poly University in a noteworthy photography program where he continued his education as a student. Sanders lives in Los Angeles where he shoots personal, editorial, and advertising work for an array of clients. He is currently working on a series documenting World War II veterans which he hopes will one day be in a published book.
You've been photographing "The Faces of World War II" for the past two and half years. What made you embark on this series?
'I was a senior year at Cal Poly San Luis Obispo in 2006, and one day after school I approached a local retirement community. I asked the executive director, Dawneen Lorance, if there were any interesting people I could photograph. She mentioned World War II Army Ranger hero, Randal Harris. I spent an hour getting to know Randal's history and seeing what WWII memorabilia I could incorporate into the photograph before I pulled out my camera. Dawneen called me a few days later and said she would like me to photograph 15 WWII Veterans to display in honor of Memorial Day. I was 21 years old at the time, and quickly became humbled after hearing their stories. I realized my generation has had such an easy upbringing in comparison'.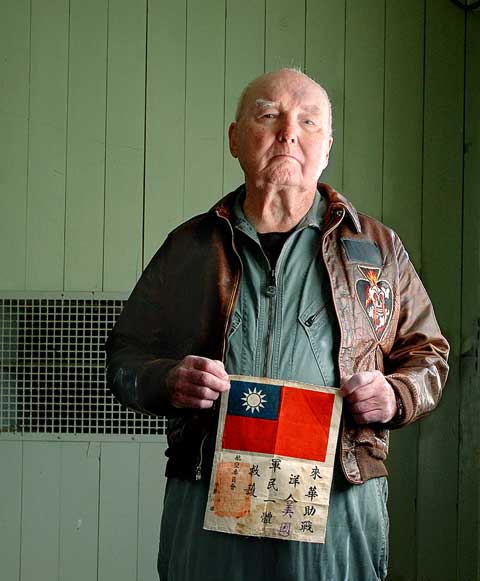 Many of the veterans have a memento from the war that they are photographed with. Do you find this helps bring out emotions and stories?
'I found that incorporating a memento from WWII adds to the story. The piece of memorabilia gives the viewer a glimpse into who these veterans were 65 years ago. It is my creative interpretation in telling the veterans how to hold or wear the memorabilia, but I keep it accurate to who they are and their stories. I feel it also adds mystery. When the viewer sees the veterans holding or wearing something from WWII it makes them look harder, and more questions are raised'.
How many people have you photographed for this project, and what is your editing process?
'I have photographed 85 WWII veterans, ranging from soldiers, to engineers and women reporters. I not only want to photograph the soldiers, but the women who worked as riveters in America and the accountants in charge of supplies. It not only took our soldiers, but a nation to win the war. I keep the editing process quite simple. I use Photoshop, but I treat the images as if I am in the darkroom. I burn and dodge, color correct, clean up dust, brightness and contrast. I try hard to keep the images accurate to film. When images start to look over sharpened and too digital, it takes away from the photograph and appears less real'.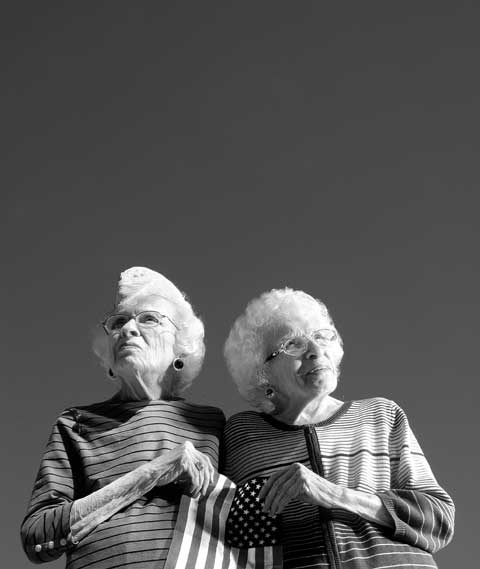 Belmont Village Retirement Communities recently commissioned you to photograph the WWII vets residing in their communities. How does this fit into your master plan for the work?
'For the past three years, I've been photographing veterans strictly for personal work. Belmont Village has given me the opportunity to fully concentrate on this project for the next few months. In traveling to all of their communities, I have been granted exposure to hundreds of men and women I may not have otherwise come in contact with. My master plan is to create a book that, in a simple yet striking way, commemorates the sacrifices of WWII veterans and honors the lives they lived during and after combat'.
Can you tell us about photographing the veteran with Hitler's key?
'The soldier Navy Bob Smallwood told me the story of being in Hitler's mansion a few days before the war was over. The place had been taken over, and fellow American soldiers had been rummaging through Hitler's belongings. Bob went into the most extravagant bedroom and pulled a key from the door and cut off a tassel from the window curtain. At first we tried having Bob hold the key in his hand, but it looked too small, and having him hold the key made the item lose power. He did not like the idea of holding the key in his mouth, but agreed to do it. It appears as if he is going to eat the key, and destroy it'.